Ukrainian forces succeed on southern front: Top commander's update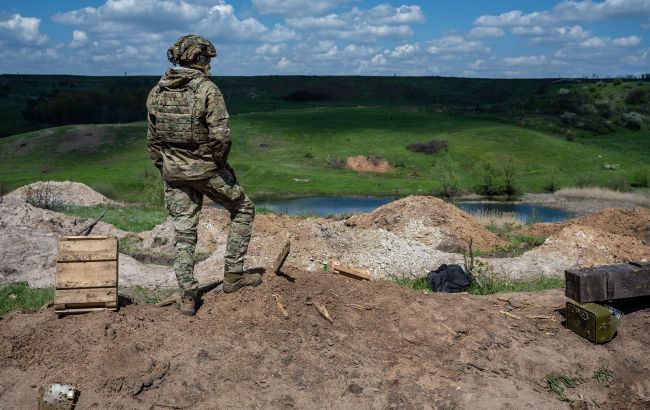 Illustrative photo (Photo: Getty Images)
The successful advance of the Defense Forces in the Tavriisk direction continues. Artillery units have executed 1218 firing tasks within a day, according to the commander of the operational-strategic group of forces Tavriya, Oleksandr Tarnavskyi.
According to his statement, the enemy's losses over the last day amounted to 293 individuals:
irreversible - 50,
wounded - 243.
Additionally, Ukrainian forces destroyed 25 units of Russian military equipment. Specifically:
one tank,
four armored combat vehicles (ACVs),
nine artillery systems and mortars,
one anti-tank guided missile system (ATGM),
one UAV (Unmanned Aerial Vehicle),
nine units of automotive equipment.
Furthermore, the Defense Forces also eliminated five ammunition depots, one command post, and one observation point belonging to the Russians.
Ukraine's counteroffensive
This summer, Ukrainian military forces intensified their offensive actions in the south and east of Ukraine. Defenders are advancing on the flanks of the Bakhmut direction, where active combat operations have been ongoing for a long time.
The Ukrainian Armed Forces have also made progress in the Zaporizhzhia region and in the western Donetsk region, where they have liberated over 10 settlements.
Moreover, the Ukrainian military recently entered the town of Robotyne in the Zaporizhzhia region. ISW analysts suggest that the Ukrainian forces are approaching the next defensive line of the Russians in the Zaporizhzhia region, and the soldiers are advancing through the most challenging segment of the occupiers' defensive positions.