Ukrainian Forces Report Elimination of 510 More Russian Invaders: Updated Toll of Russia's Military Losses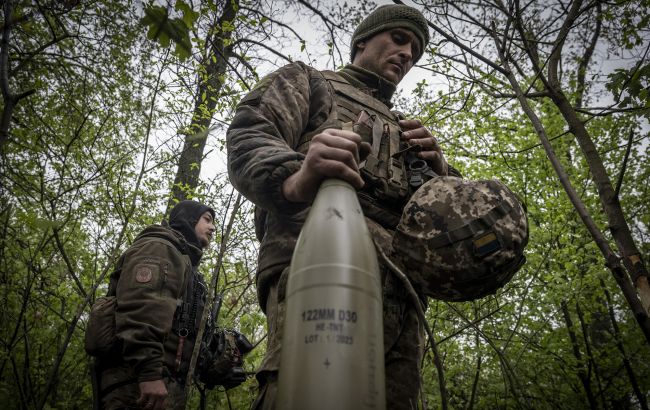 (Photo: Ukrainian Armed Forces have already eliminated over 201,000 occupiers (Getty Images)
The Ukrainian defenders have eliminated another 510 Russian occupiers and dozens of enemy units in the past 24 hours. Since the start of Russia's full-scale invasion, the enemy has lost 201,000 of its soldiers. A report by RBC-Ukraine, citing the General Staff of the Armed Forces of Ukraine.
The total combat losses of the enemy as of May 18 approximately amount to:
Personnel: around 201,100 (+510) eliminated,
Tanks: 3773 (+2),
Armored combat vehicles: 7373 (+8),
Artillery systems: 3198 (+32),
MLRS: 563 (+1),
Air defense systems: 318 (+0),
Aircraft: 308 (+0),
Helicopters: 294 (+0),
Tactical-level UAVs: 2759 (+11),
Cruise missiles: 990 (+8),
Ships/boats: 18 (+0),
Motor vehicles and fuel tankers: 6073 (+6),
Special equipment: 418 (+1).
There were about 36 combat clashes on the front line in the past 24 hours. The epicenters of the battles remain Bakhmut and Maryinka.
According to the Institute for the Study of War (ISW), Ukrainian defenders repelled Russian attacks in Maryinka, Donetsk region.
Read urgent and important news about Russia's war against Ukraine in the RBC-Ukraine Telegram channel.