Ukrainian forces destroy Russian T-90 tank using domestically made UAV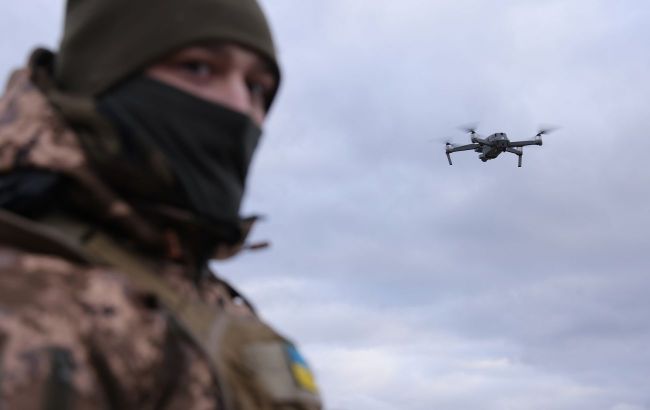 Ukrainian forces destroy Russian T-90 tank using domestically made UAV (Getty Images)
The Ukrainian Defense Forces destroyed an enemy T-90 tank on the Svatove front using a Ukrainian-made FPV drone, according to the Minister of Digital Transformation of Ukraine, Mykhailo Fedorov.
"The FPV drone hit the enemy T-90 tank worth $4.5 million," he noted.
According to Fedorov, this strike was carried out by the ACHILLES drone unit of the 92nd Separate Assault Brigade on the Svatove front. A Ukraine-made drone kamikaze was used to attack the enemy tank.
The minister emphasized that a drone costing just a few hundred dollars can damage equipment worth millions of dollars.
"We have many such cases. That's why we continue to develop the Army of Drones. More Russian equipment will be damaged," Fedorov added.
Drone production in Ukraine
During the full-scale invasion, drone supplies became one of the most important issues on the frontline. Defense Minister Oleksii Reznikov stated that the Ukrainian Armed Forces now have access to more than 20 new types of domestically produced drones.
Furthermore, due to simplifying procedures for developers and manufacturers of weaponry and military equipment, there has been a real boom in drone production in Ukraine recently.
Recently, it was reported that the Ministry of Digital Transformation aims to scale the successes of using UAVs on the frontlines and form the Army of Electronic Warfare and the Army of Robots.