Ukrainian forces use HIMARS to destroy Russian artillery system near Bakhmut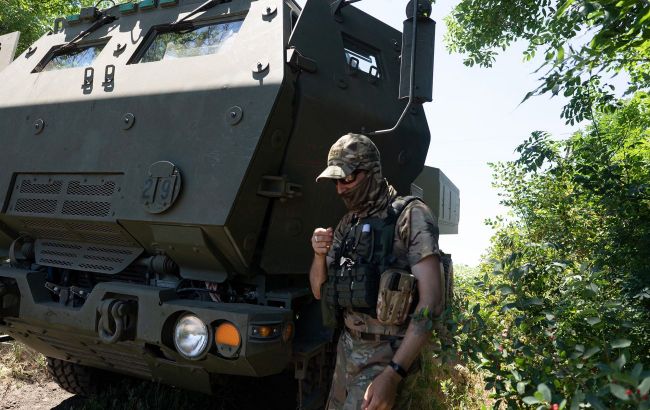 Ukrainian Armed Forces destroy Russian artillery system Tyulpan using HIMARS near Bakhmut (Getty Images)
According to a report by the Third Separate Assault Brigade, Ukrainian military forces successfully neutralized a Russian 240-mm self-propelled howitzer called Tyulpan near Bakhmut. The operation was carried out using the High Mobility Artillery Rocket System (HIMARS).
The Third Separate Assault Brigade's aerial reconnaissance, in collaboration with the tactical group "Adam," identified and struck the Russian artillery system located near Bakhmut. The "Tulpan" is known to be a weapon employed by the enemy to target heavily fortified structures, shelters, command posts, and other artillery assets.
The Ukrainian military stated that one of these formidable enemy weapons has now been rendered completely inoperable, marking a significant achievement in their defense efforts.