Ukrainian forces conducts counteroffensive on multiple fronts: ISW battle maps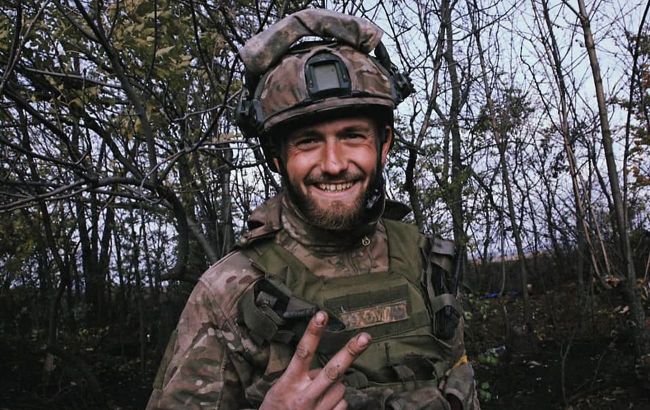 Ukrainian Armed Forces make progress in Berdiansk direction (facebook com Ministry of Defence)
As the war continues, Ukrainian forces conducted counteroffensive operations in at least three sectors of the front and reportedly advanced near Bakhmut. According to the Institute for the Study of War (ISW), the Armed Forces of Ukraine have made progress by 10-12 kilometers from the main defense line of the Russian Federation in the Berdiansk direction.
Situation in the Kharkiv and Luhansk regions
In a recent development, the Ukrainian General Staff reported that Russian forces attempted an unsuccessful assault near Nadiia, located 15 kilometers west of Svatove. Major General Oleksandr Syrskyi, Commander of the Ukrainian Ground Forces, said that some of Russia's most professional units persistently attack Ukrainian positions along the Svatove-Kreminna front line. However, he reassured that Ukrainian forces are effectively holding their positions in this area.
Russian "war correspondents" claim that the Russian Armed Forces have been pushing forward along a 12-kilometer front from Serhiivka to Novovodiane, allegedly making gains of a few kilometers. The ISW has not confirmed these reports of significant Russian advancements along the Svatove-Kreminna front line.
Reports from Ukrainian sources suggest that Russian forces have deployed their primary reinforcements for offensive operations near Novoyehorivka and Novoselivske. Despite this, Ukrainian forces are reported to still maintain their positions.
On July 28th, Russian sources asserted that Ukrainian forces launched ground attacks along the Svatove-Kreminna line and made progress. Kremlin-affiliated "war correspondents" claimed that Ukrainian forces regained unspecified positions in the area of Novoyehorivka.
Donetsk region
According to Ukrainian sources, the Ukrainian Armed Forces advanced over 1,200 meters towards Bakhmut on July 28th. Deputy Minister of Defense of Ukraine, Hanna Maliar, stated that Ukrainian troops continue their southern advance, with ongoing battles taking place near Klishchiivka, Kurdiumivka, and Andriivka.
Major General Oleksandr Syrskyi said that Ukrainian forces are focusing on counter-battery fire against significant Russian artillery concentrations near Klishchiivka, Kurdiumivka, and Andriivka.
Geo-located footage released on July 27th showed a Ukrainian drone targeting a Russian Thermobaric MLRS (TOS-1A) system in Zaitseve (7 km southeast of Bakhmut), successfully striking it.
Ukrainian forces have also continued to shell Russian military positions in the rear areas of the Donetsk region. The DPR (Donetsk People's Republic) accused Ukrainian forces of using indiscriminate munitions to target an oil depot in Shakhtarsk, resulting in a large fire at the facility.
Advancements on the southern axis
According to Ukrainian sources, Ukrainian forces have advanced 10-12 kilometers from the main Russian defense line on the Berdiansk direction. Numerous Russian sources claimed that Ukrainian forces attacked Russian troops near Urozhaine and some asserted that Ukrainian forces surrounded the village.
Russian troops conducted offensive actions in the Donetsk-Zaporizhzhia border area but made no progress on July 28th. The Ukrainian General Staff reported that Russian forces unsuccessfully attempted to retake lost positions near Rivnopillia and Makarivka.
According to Natalia Humeniuk, a spokesperson for the operational command "South", Russian troops had mined the outskirts of settlements on the Kinburn Spit in the Mykolaiv region, preventing residents from evacuating. She added that the morale of the occupiers is low and that Russian troops are not rotating in the area. Ukrainian troops continue to conduct precision strikes on Russian artillery positions.
Missile attack on Dnipro
On July 28th, the Russian occupying army launched a missile strike on Dnipro, hitting a high rise residential building and causing injuries to at least nine people, including two teenagers.