Ukrainian forces attack Russian base in Kherson region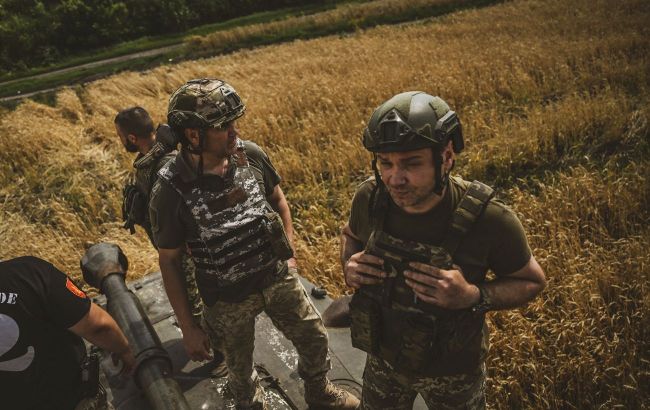 Ukrainian Armed Forces strike at a concentration point of the Russian forces in the south (Getty Images)
The Operational Command "South" reported that Ukrainian defenders carried out an offensive against a concentration point of the occupying forces in the Kherson region. During the operation, several enemy military vehicles and a drone depot were successfully destroyed.
The Ukrainian Air Force and missile-artillery units of the Armed Forces struck the enemy's manpower concentration sector in Skadovsk district of the Kherson region. According to preliminary information, 24 enemy combatants were neutralized, along with 2 units of the S-300 air defense missile system, 3 armored vehicles, and a drone storage facility.
The air defense forces also managed to eliminate 2 reconnaissance drones, namely the Orlan-10 and Merlin.
In the past 72 hours, there have been confirmed reports of 18 more enemy combatants eliminated, along with 4 additional components of the S-300 air defense system, 2 military vehicles (including a command vehicle), and 2 ammunition depots in Oleshky and Nova Zburivka.
The situation in the Kherson region
According to Ukrainian defenders, the Defense Forces are actively preparing a foothold for an offensive in southern part of Ukraine. In particular, the defenders are destroying enemy supply lines, command posts and warehouses.
Recently, the spokesperson for the Southern Defense Forces, Natalia Humeniuk, announced new "gestures of goodwill" from the occupiers. Additionally, the National Guard said that Ukrainian military forces are gearing up for an advance on the Kherson direction.