Ukrainian economy begins to recover as it adapts to war, NYT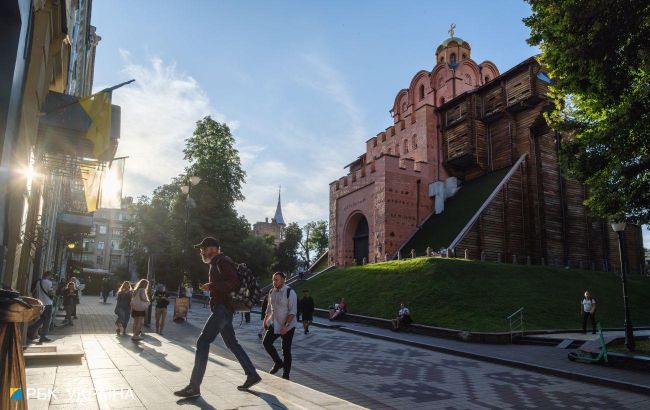 Photo: Ukraine's economy has adapted to the war (Vitalii Nosach, RBC-Ukraine)
Ukraine will need many years to return its economy to pre-war levels, and forecasts during the intense fighting will inevitably remain uncertain. However, after almost 20 months of war, a sense of stability and relative stability has emerged, increasing confidence among consumers and investors, according to The New York Times.
There are significant challenges ahead, including the costly reconstruction of the country's devastated cities, a growing state deficit as the war drags on, and a shortage of working-age labor caused by a large number of refugees and citizen mobilization.
"Ukraine's economy is adapting to the war," said Olena Bilan, chief economist at the Kyiv-based investment bank Dragon Capital. She added that people have shifted from a "savings mode" to a situation where they "feel more relaxed and start to spend more."
According to the World Bank's estimates, private consumption in Ukraine will grow by 5% this year after a quarter of contraction last year. In cities like Kyiv and Dnipro, which are far from the combat zone but still under the threat of Russian airstrikes, customers are returning to reopened restaurants and resuming their purchases.
Economic growth forecasts
Higher-than-expected spending has led financial institutions to revise their economic forecasts. Last week, the International Monetary Fund projected that the country's GDP would grow by 2% this year, which is slightly less optimistic than the World Bank's forecast but significantly higher than the initial prediction of a 3% decline.
Although Ukraine's GDP is still significantly smaller than before the war (the economy contracted by 29.1% after Russia's full-scale invasion last year), it is expected to grow by approximately 3.5% this year, according to the World Bank. This growth is driven by increased domestic spending and supported by a steady flow of foreign financial aid.
However, growth rates can be a poor indicator of a country's economic health during wartime, as production volumes are often inflated due to government orders for military production. The Ukrainian government has allocated a significant portion of its budget to pay for the army and support the arms industry, the media notes.
Factors of growth
Economists, however, say that Ukraine's ability to adapt to the various challenges of wartime, such as maintaining electricity supply despite Moscow's winter campaign against its energy infrastructure, has helped stabilize the economy.
"We haven't had any shortages of electricity since mid-February," said Ms. Bilan of Dragon Capital. "That was the first positive factor that pushed output up."
Maria Repko, deputy director of the Kyiv-based Center for Economic Strategy, noted that the opening of new trade routes bypassing Moscow's attempts to block the Black Sea has also contributed to the recovery of agricultural exports, which made up a significant part of Ukraine's pre-war income.
According to the World Bank's estimates, Ukraine's total export volume will continue to shrink this year, but then it will increase by 15% next year and by 30% in 2025, which is a potential lifeline for the economy if the war drags on.
Ukraine's economy is increasingly centered around the war. More than half of the government's expenditures next year, approximately $46 billion, will be directed toward defense.
However, due to the low tax revenues needed to finance this spending, Ukraine's budget deficit next year is projected to reach 21% of the country's total production volume, as stated by Prime Minister Denys Shmyhal last week. He added that his government would need financial assistance of $42 billion to cover this deficit.
Ukraine's GDP
According to the State Statistics Service, Ukraine's gross domestic product fell by 29.1% in 2022.
The forecast for Ukraine's GDP growth at 3.2% was included in the state budget for 2023 in September of last year and has remained unchanged since then.
Sergiy Nikolaychuk, Deputy Governor of the National Bank of Ukraine, stated that the central bank would further improve its inflation and GDP growth forecasts for 2023 at the end of October.