Ukrainian defenders destroyed 3 more Russian boats in Dnipro delta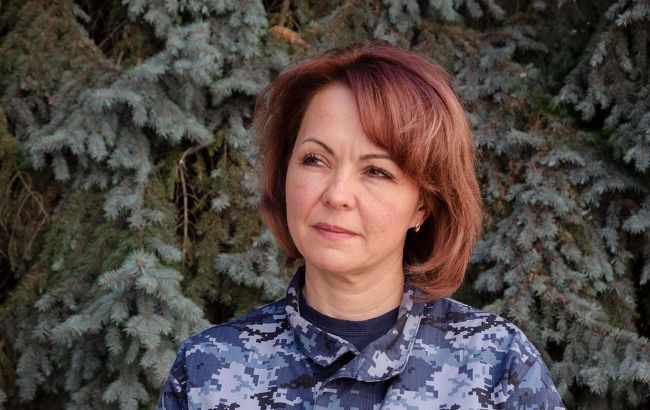 Head of the United Coordinationg Press Center of Security and Defense Forces of the South of Ukraine, Natalia Humeniuk (photo: Getty Images)
Russian forces continue to use boats to defend their positions in the temporarily occupied Kherson region, citing the Head of the United Coordinating Press Center of Security and Defense Forces of the South of Ukraine, Natalia Humeniuk, during a televised marathon.
According to her statement, Ukrainian Forces managed to destroy three Russian boats that were maneuvering in the delta of the Dnipro River over the past day. In this way, the occupiers attempted to protect their positions and observation points in these territories.
"Again, 3 boats set the course of a Russian military ship in the past day," Humeniuk said.
Additionally, an enemy drone control point was destroyed in the south of Ukraine.
"In fact, in every update from us, there are also destructions of radio-electronic warfare stations within a day, because the enemy is trying to jam our drones," she said.
The situation in occupied territories of Ukraine
It was reported that on the temporarily occupied territories of the Kherson region, Russians are conducting searches of local homes in search of partisans.
Occupying "authorities" are also searching for partisans in the temporarily seized city of Melitopol. So-called "police officers" are conducting raids on public transport.
In the temporarily occupied city of Mariupol in the Donetsk region, Russians are checking teenagers for involvement in the partisan movement.