Ukrainian counteroffensive: UAF launch attacks on three fronts, fiercest battles rage on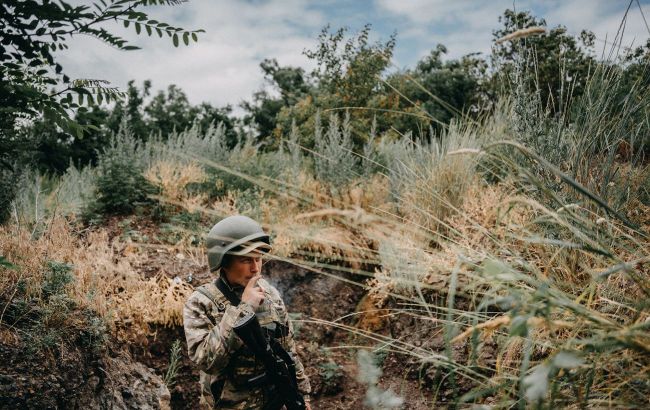 Ukrainian forces launching attacks on three fronts (Photo: Getty Images)
The spokesperson of the General Staff of the Ukrainian Armed Forces, Andriy Kovaliov said during the TV interview that Ukrainian defenders continue to develop attacks on three fronts of the frontline. The heaviest battles are taking place in the Zaporizhzhia region and around Bakhmut.
He noted that Ukrainian troops are continuing their offensive operations in the Bakhmut, Melitopol, and Berdyansk directions.
The spokesperson emphasized that our defenders have achieved success and are consolidating their positions on the Novodanylivka-Verbove, Novodanylivka-Robotine, and Novodarivka-Pryiutne directions in the Zaporizhzhia region.
The Ukrainian Armed Forces also continue to attack north and south of Bakhmut.
"On the directions of Orihovo-Vasylivka-Paraskoviivka, Klishchiivka, Andriiivka, heavy fighting continues without any change in positions. The enemy offers strong resistance, actively deploys reserves, and suffers significant losses," the spokesperson said.
Screenshot: deepstatemap.live
Ukrainian soldiers are still holding back the enemy's advancement on the Kupyansk and Lyman directions.
Ukrainian forces' offensive
As a reminder, since the beginning of summer, our defenders have intensified offensive operations near Bakhmut and in the Zaporizhzhia region. Battles are ongoing on two fronts: Melitopol and Berdyansk.
Earlier, the Ukrainian command stated that our defenders could encircle Bakhmut tactically. Recently, the commander of the Ground Forces, Oleksandr Syrskyi, confirmed that all conditions have been created for the liberation of Bakhmut.
According to him, the Ukrainian Armed Forces are advancing every day from 500 meters to one kilometer.