Ukrainian counteroffensive: ISW identifies key directions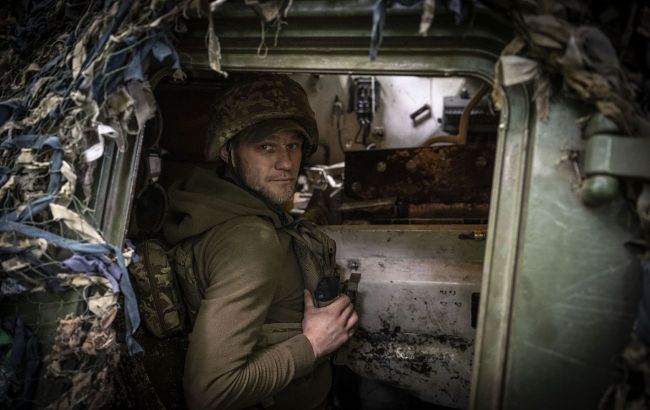 ISW names key directions of Ukraine's counteroffensive (Getty Images)
Ukrainian military forces conducted counteroffensive operations on at least three fronts in recent days and, reportedly, have achieved limited successes, as ISW reports.
Geolocated footage published on July 15 shows that Ukrainian forces made limited gains northwest of Staromayorske (9km south of Velyka Novosilka) in the western Donetsk-eastern Zaporizhzhia region border area. The Armed Forces of Ukraine have also advanced 1 km in an unspecified area in the Berdiansk direction.
The Ukrainian General Staff reported that Ukrainian forces also continued counteroffensive operations in the Melitopol direction (western Zaporizhzhia region area). Ukraine's Deputy Defense Minister Hanna Maliar reported that Ukrainian forces continue to advance in the Bakhmut area and are defending new positions on the flanks of Bakhmut against Russian ground attacks.
Some Russian sources claimed that Ukrainian forces liberated Zaliznianske (13km north of Bakhmut), parts of heights near Klishchiivka (7km southwest of Bakhmut), and a fortified area west of Andriivka (10km south of Bakhmut).
According to experts from ISW, the Armed Forces of Ukraine have liberated approximately 253 square kilometers of territory since the beginning of the summer counteroffensive, from June 4 to July 9.
Key findings from ISW:
Russian forces conducted offensive operations on the Kupyansk-Svatove line and did not make confirmed advances.
Russian forces continued ground attacks near Kreminna and made tactical advances.
Ukrainian forces continue to target Russian rear areas in occupied Luhansk Oblast.
Ukrainian forces continued counteroffensive operations near Bakhmut and reportedly advanced.
Russian sources claimed that Ukrainian forces continue to operate on the east (left) bank of the Kherson region near the Antonivsky Bridge and did not claim any Russian or Ukrainian advances in the area.
Russian officials accused Ukrainian forces of attempting an aerial and maritime drone strike against unspecified targets in the Black Sea near Sevastopol, Crimea overnight on July 15 to 16.
Previously, Commander-in-Chief of the Armed Forces of Ukraine Valerii Zaluzhnyi said that every de-occupied meter of Ukrainian land comes at the cost of blood and called on allies to provide more military support to Ukraine, including F-16 fighters.