Ukrainian counteroffensive - Equipment repair among the most urgent problems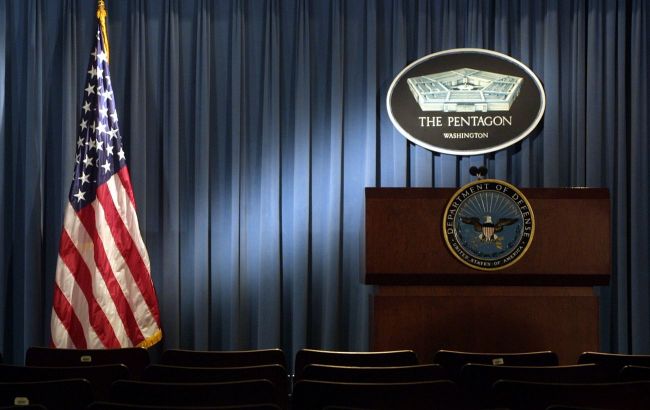 Illustrative photo (Photo: Getty Images)
The focus among Western countries has now shifted to repairing and maintaining the equipment that Ukraine has received recently, according to Politico.
Support the received equipment in combat-ready condition
Even before Ukraine launched its summer counteroffensive, allies had been increasingly concerned that efforts to support the transferred equipment in operational condition were lagging behind the battlefield's demands.
Currently, an active phase of displacing tens of thousands of Russian troops entrenched in occupied territories is underway.
The necessity for repairing damaged armored vehicles and artillery pieces to return them to the frontline has become more acute than ever before. This could be an acknowledgment that the war in Ukraine will continue for months and years to come.
The working group for equipment repair
"We're setting up repair facilities in Europe, we're translating [training and repair] manuals, we have to do much more together so there's going to be more of a focus on that" by partner nations, the Pentagon's acquisition and sustainment chief," said William LaPlante in an interview.
Supporting the operational condition of modern equipment worth billions of dollars, so that Ukraine can continue its counteroffensive, is one of the main functions of the working group consisting of 22 countries. It is led by the United States, Poland, and the United Kingdom. Deputy U.S. Defense Secretary LaPlante is heading this group.
What are working group tasks
The United States has translated over 700 technical manuals for the transferred weapons into Ukrainian and surveyed defense companies worldwide to obtain technical data packages for these systems.
The working group also conducts a series of meetings with defense companies from the U.S. and Europe to understand what else they can do to provide assistance in both the short and long term.
Special attention is given to increasing the production of artillery ammunition, which is crucially needed by Ukraine.
The working group has not always been successful in implementing plans for supporting Ukraine
The Berlin and Warsaw Plan to establish a joint repair center for Ukrainian Leopard 2 tanks in Poland failed this month due to disagreements over the cost of the work. As a result, some damaged Ukrainian tanks remain unused while waiting for repairs.
German Defense Minister Boris Pistorius traveled to Poland to try to push forward the repair center's work, which was initially planned to start in May. However, Berlin refused the agreement, and now it appears that the work will be carried out in Germany and Lithuania, but at a later date.
On the other hand, the UK government has acted more successfully on a unilateral basis by signing a $60 million agreement with British defense firm Babcock for the repair of Challenger 2 tanks and other combat vehicles transferred to Ukraine.
"The contract delivers essential support for Ukraine on the battlefield," said UK Defense Secretary Ben Wallace.
Recently, it was reported that the Ukrainian military experienced the benefits of the Bradley Fighting Vehicles (BFVs) during battles in the Zaporizhzhia region. Some of the damaged equipment has already been successfully repaired and reused in combat.
Ukrainian Defense Minister Oleksii Reznikov stated in May that there are three lines for servicing and repairing military equipment in Ukraine.
Furthermore, spare parts for Western models are manufactured in the Ukrainian market, and some of them are even considered to be better than the original parts.