Ukrainian counteroffensive: Armed Forces reveals two 'hottest' areas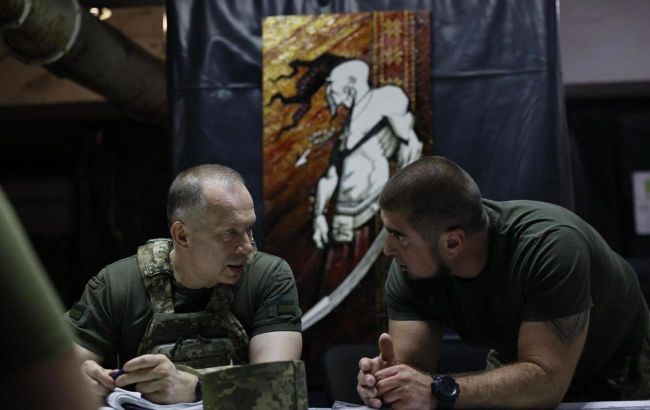 Commander of the Army of the Armed Forces of Ukraine, Oleksandr Syrskii (Photo: (t.me/landforcesofukraine)
The situation is tense in the Bahmut and Kupiansk-Lymansk directions, with constant attacks from the occupiers.
However, the Ukrainian forces have not lost any positions, reported by Commander of the Army of the Armed Forces of Ukraine, Oleksandr Syrskii.
Bakhmut direction
"The situation is agitated in the Bakhmut direction, but we are gradually advancing and liberating our lands. The enemy fiercely clings to every centimeter and conducts intensive artillery and mortar fire," he said.
In these conditions, the Ukrainian forces currently prioritize "counter-battery warfare."
Enemy's actions
The enemy has concentrated significant artillery to support their troops in Klishchiivka, Kurdiumivka, and Andriivka.
"Destroying it is one of our main tasks," added the military official.
Kupiansk and Lyman direction
The enemy constantly launches attacks on the Kupiansk and Lymanske directions, using their most professional units.
"We repel numerous assaults on these directions daily without losing any of our positions," Syrskyi stated.
Situation in the Bakhmut, Lyman, and Kupiansk regions
According to military-political expert Alexander Kovalenko from the "Information Resistance" group, Bakhmut is not currently semi-surrounded by Ukrainian forces. Still, despite the shortage of artillery and seemingly modest territorial gains, the advancement of Ukrainian troops in the Bakhmut region is evident. The Armed Forces of Ukraine are doing everything they can to encircle the city.
The recent activation of Russian forces in the Lymansk-Kupiansk direction, where the enemy has accumulated about 100,000 troops, has two goals: either to ultimately reach the Lymansk-Kupiansk axis or at least divert the attention of the Ukrainian forces from the Zaporizhzhia and Donetsk regions and force them to transfer additional troops to this direction.