Ukrainian basketball player signed contract with most titled NBA club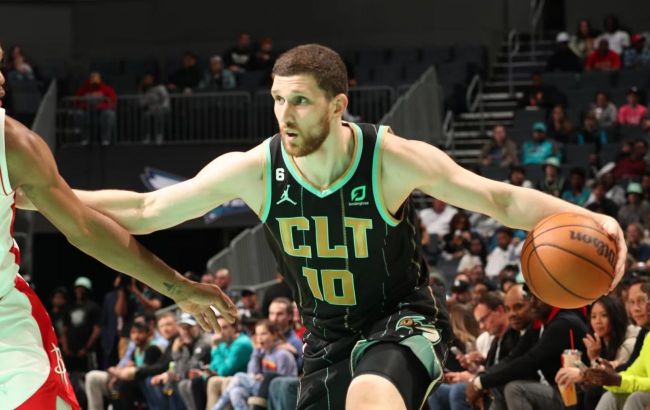 Sviatoslav Mykhailiuk, Ukrainian basketball player (nba.com)
Ukrainian National Basketball Team star Sviatoslav Mykhailiuk continues his NBA journey with the Boston Celtics, according to the official NBA website.
Ukraine's 26-year-old basketball sensation, Sviatoslav Mykhailiuk, has joined the ranks of the Boston Celtics, one of the Eastern Conference's champions. The Celtics becomes the seventh team in Mykhailiuk's NBA career, following the Los Angeles Lakers, Detroit Pistons, Oklahoma City Thunder, Toronto Raptors, New York Knicks, and Charlotte Hornets.
Mykhailiuk has inked a one-year contract with the Boston Celtics after joining the team as a free agent. During the offseason, the Athens-based Panathinaikos showed considerable interest in the offensive guard, but the Ukrainian player expressed his desire to stay in the United States.
After averaging just 3.3 minutes per game with the Knicks in the first half of the 2022/23 season, Mykhailiuk's playing time increased to 22.5 minutes after moving to the Charlotte Hornets. His final averages with the Hornets stood at 10.6 points, 2.4 rebounds, 2.7 assists, and 0.7 steals per game.
A glimpse into the Boston Celtics
Established in 1946, the Boston Celtics are a storied basketball franchise that plays its home games at the TD Garden, with a seating capacity of 19,156 spectators.
The Celtics share the top spot for the most NBA titles won (17) with the Los Angeles Lakers. Four Boston players have been honored with the NBA Most Valuable Player (MVP) award: Bob Cousy, Bill Russell, Dave Cowens, and Larry Bird. In honor of these legends, the Celtics retired a record-setting 23 jersey numbers.
In the 2022/23 season, the Boston Celtics advanced to the conference finals but were narrowly defeated by the Miami Heat in a thrilling 4-3 series. The team's standout player remains the versatile forward, Jayson Tatum. The Celtics' mascot, Lucky the Leprechaun, is a beloved figure in the franchise's history.
We have signed @Sviat_10

: https://t.co/LYSTIVcvEg pic.twitter.com/Lu8WsPEVRp

— Boston Celtics (@celtics) August 31, 2023