Ukrainian athletes will not shake hands with Russians - National Olympic Committee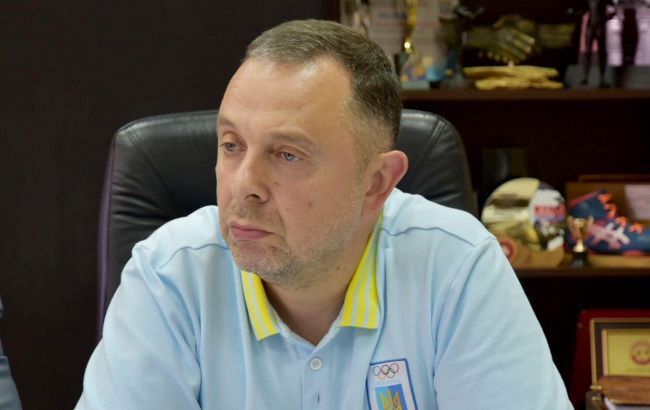 Photo: Vadym Gutzait, Minister of Youth and Sports of Ukraine, President of the National Olympic Committee (facebook.com/vgytzait)
Ukrainian athletes will not shake hands with Russians at competitions. The members of the International Fencing Federation have already been warned about this, says Vadym Gutzeit, Minister of Youth and Sports of Ukraine and President of the National Olympic Committee, at a press conference.
"Our athletes do not shake hands with athletes under a neutral flag who are from Russia. Yesterday, our federation met with members of the international federation and they emphasized that our athletes do not shake hands," the minister said.
According to him, today's incident was an open provocation by a Russian athlete under a neutral flag, which she used against Ukrainian fencer Olga Harlan.
"There are cases when athletes do not shake hands. They strike the blade and part ways. And here she (the Russian athlete - ed.) provoked Olga, provoked the organizing committee. Unfortunately, the organizing committee, although they knew this was going to happen ("no shaking hands" - ed.), was warned, did what it did," he said.
The Kharlan scandal
Today, titled fencer Olga Kharlan managed to defeat Russian Anna Smirnova in the first round of the World Championships. But later she was disqualified for refusing to shake hands with her rival.
President of the Ukrainian Fencing Federation Mykhailo Ilyashev said that Ukraine would try to appeal the scandalous decision.
Ukraine's Foreign Minister Dmytro Kuleba has already reacted to the incident. He called on the tournament organizers to allow Kharlan to compete.