Ukrainian athlete wins gold at World Judo Cadets Championships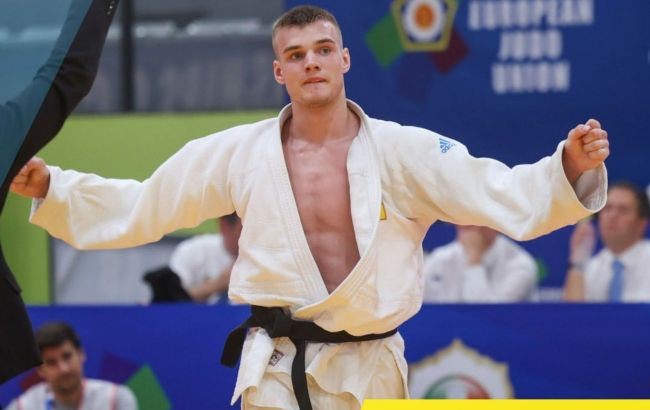 Ukrainian athlete wins 'gold' at World Cadet Judo Championships (photo: t.me/nocukraine)
Ukrainian athlete Nikita Yudanov secured a victory at the World Judo Cadets Championships currently taking place in Zagreb, Croatia, states the National Olympic Committee of Ukraine and the national Olympic team of Ukraine in the Telegram channel.
The Ukrainian anthem sounded today at the World Judo Cadets Championships in Zagreb, Croatia. Nikita Yudanov climbed to the highest step of the podium in the weight category up to 90 kg," the committee reported.
According to the NOC (National Olympic Committee), on his way to the final, the young Kyianyn did not allow any of his opponents to earn even one point, winning four matches confidently against representatives of Greece, Bosnia and Herzegovina, Kazakhstan, and Uzbekistan.
The decisive meeting for the gold against Italy's Cristiano Minchinese was a rematch of the recent European Cadets Championships, and, as in Odivelash, it ended in favor of Yudanov.
Yudanov's award became the second for the Ukrainian national team in Zagreb. Earlier, Margarita Miroshnichenko became the silver medalist in the under 48 kg category.
In the spring, the Ukrainian judo team withdrew its application for the Grand Prix in Asia.
We also reported that a Ukrainian athlete won silver at the World Cup in freestyle skiing.
Meanwhile, the Ukrainian women's futsal team won silver at the European Championship.