Ukrainian Armed Forces will liberate all occupied territory, no matter how long it takes - Foreign Minister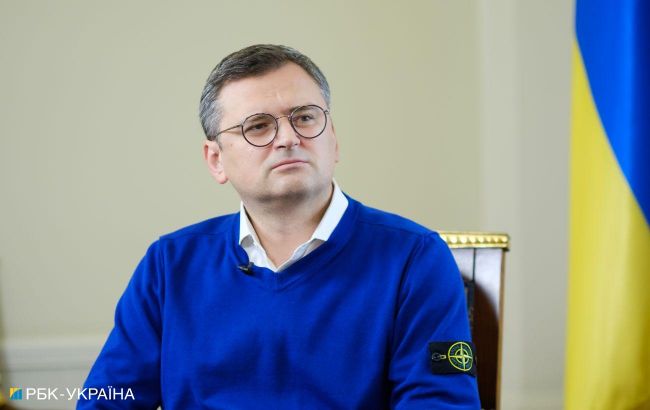 Foreign Minister Dmytro Kuleba (Vitalii Nosach, RBC-Ukraine)
Ukraine's military will liberate all territory occupied by Russian forces regardless of how long it takes, foreign minister Dmytro Kuleba said in an interview with AFP.
"Our goal is victory, victory in the form of the liberation of our territories within (Ukraine's) borders of 1991. And we don't care how long it takes. As long as the Ukrainian people share this goal, the Ukrainian government will move hand in hand with its own people," he said.
At the same time, Kuleba said that Ukraine is not under pressure from its Western allies, which have provided far-reaching contributions to the military, to make faster gains.
However, Ukraine will still need a steady supply of Western arms and ammunition until its military has routed Russian forces from all occupied Ukrainian territory.
"The truth is that until we have won, we need more, we need to move forward, because war is a reality, and in this reality, we need to win. There is no other way," Kuleba added.
Ukrainian counteroffensive
Some Western politicians and media outlets have called the Ukrainian Armed Forces' counteroffensive "slow" or not meeting expectations. Indeed, the Ukrainian military cannot move faster because the Russians have been building several lines of defense in the occupied territory of Ukraine for many months, which slows down the advance of Ukrainian troops.
The Ukrainian military and political leadership has repeatedly responded to such accusations. The Commander-in-Chief of the Armed Forces of Ukraine, Valerii Zaluzhnyi, said that "this is not a show, every meter is given with blood."