Ukrainian Armed Forces respond to purges in Russian military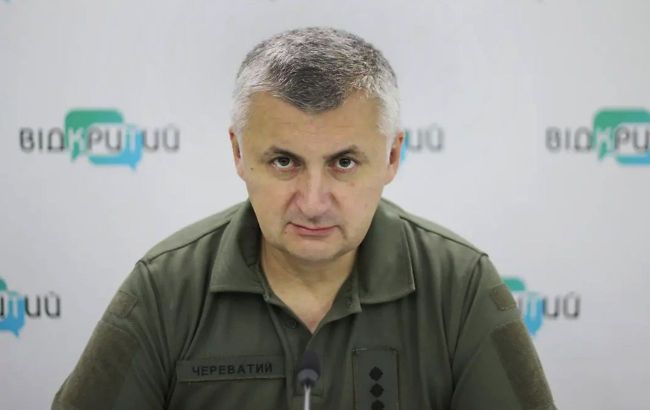 Spokesperson for the Eastern Group of Forces of the Ukrainian Armed Forces, Serhiy Cherevaty (facebook com serhiy cerevatyi)
Spokesperson for the Eastern Group of Forces of the Ukrainian Armed Forces, Serhiy Cherevaty, said in an interview with Ukrainian TV that the purges within the leadership of the Russian army indicate a "sweeping under the carpet." It is likely that dismissals and resignations in Russia will continue.
He commented on the recent decision of the Russian Minister of Defense, Sergei Shoigu, to dismiss Russian General Ivan Popov, who commanded the forces of the 58th occupation army in the Zaporizhzhia direction.
According to him, the purges in the Russian army were provoked by a failed rebellion by the leader of the "Wagner Group," Yevgeny Prigozhin.
"Since Prigozhin constantly humiliated the top brass. And Surovikin, as far as is known, is supposedly under arrest, and he is one of the top generals. Because Russia is constantly led by Chekists. They have long and systematically disliked the military, they have repeatedly demonstrated disdain for them," said Cherevaty.
The spokesperson said that former heads of the Russian Ministry of Defense were more interested in their own business than in strengthening the army. Cherevaty believes that "sweeping under the carpet" in Russia may continue.
Leadership purges in Russia
After the Wagner Group's attempted mutiny, the Putin regime began purging Russian military leaders. This affected officers and generals who were not loyal to the Kremlin and the Russian Ministry of Defense.
General Sergei Surovikin suddenly disappeared after Prigozhin's mutiny attempt. According to Russian and Western media reports, he is being held and interrogated in Moscow because he supposedly knew Prigozhin's plans.
It was also revealed yesterday that Shoigu dismissed General Ivan Popov, the commander of the forces of the 58th occupation army in the Zaporizhzhia direction. Popov accused the Ministry of Defense of "decapitating the army."