Ukrainian Armed Forces eliminated 8 Russian tanks on the Lyman-Kupiansk direction within a day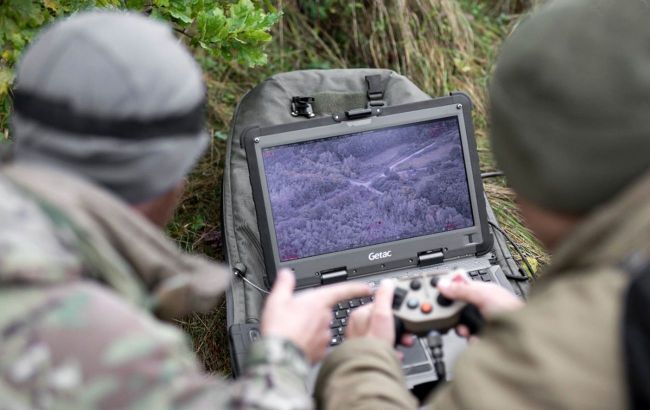 Ukrainian Armed Forces eliminated 8 enemy tanks on the Lymano-Kupyansk direction (photo: facebook.com/usofcom)
Over the past day, the Ukrainian Armed Forces destroyed eight enemy tanks in the Lyman-Kupiansk direction, announced the Chief of Public Relations of the Ground Forces Command of the Armed Forces of Ukraine, Volodymyr Fito.
In the Lyman-Kupiansk direction in the past 24 hours, there were 13 enemy assaults and 12 airstrikes. The enemy employed fire support helicopters, assault, and bombing aviation.
"Additionally, 12 kamikaze drones attempted to target our defenders' positions," Fito reported.
Moreover, according to him, the overall number of attacks from the Russian Federation significantly increased, with 808 recorded yesterday.
However, Ukrainian forces managed to eliminate 198 occupiers.
In total, over the past day on this front, 48 pieces of enemy military equipment were destroyed. Among them:
eight tanks;
four combat armored vehicles.
Russian losses in the war against Ukraine
The Russian leadership conceals the losses of its troops in the occupation war against Ukraine. Losses of equipment, aviation, and other war assets are also not disclosed.
Opposition Russian media have compiled a named list of over 36,000 occupiers who died in the war in Ukraine. Among them are at least 197 pilots.
Meanwhile, the General Staff of the Armed Forces of Ukraine reports that over 310,000 occupiers have been eliminated. In just the last day, our fighters destroyed over 1,100 Russians. Since the start of the full-scale war, 322 Russian planes and 324 helicopters have been destroyed.