Ukrainian Armed Forces destroyed the 'pride of Russian defense industry' with hand grenade launcher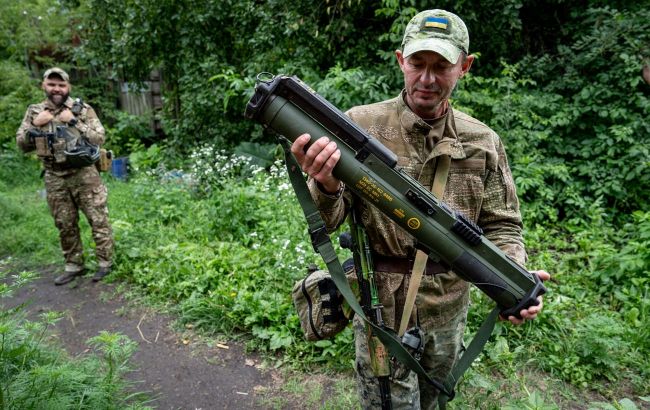 Ukrainian Armed Forces destroyed a Russian T-90 tank with a hand grenade launcher (photo: Getty Images)
Ukrainian Armed Forces destroyed a Russian T-90 tank using a handheld grenade launcher, states the General Staff of Ukraine.
"The remnants of the enemy's T-90 tank now lie decaying in the field alongside its crew. Our soldiers eliminated this 'pride' of the enemy's defense industry with a handheld grenade launcher during one of the countless assaults," reported the General Staff.
The military noted that the scrap metal left from the Russian tank serves as a reminder to the occupiers that the indomitable spirit of the Ukrainian people cannot be broken.
Earlier, the General Staff reported that Ukrainian forces continue to defend the eastern and southern fronts while conducting an offensive operation in the Melitopol and Bakhmut directions. In the past day, there were approximately 80 combat clashes.
Additionally, as clarified by British intelligence, Russia's losses in the war against Ukraine have increased by 90%. These increases followed the assaults by the occupiers in the Avdiivka area.
Recall that today we showed how infantry from the Russian Federation were eliminated with a grenade launcher near Bakhmut.