Ukrainian Armed Forces destroyed Russian air defense system with HIMARS in Zaporizhzhia region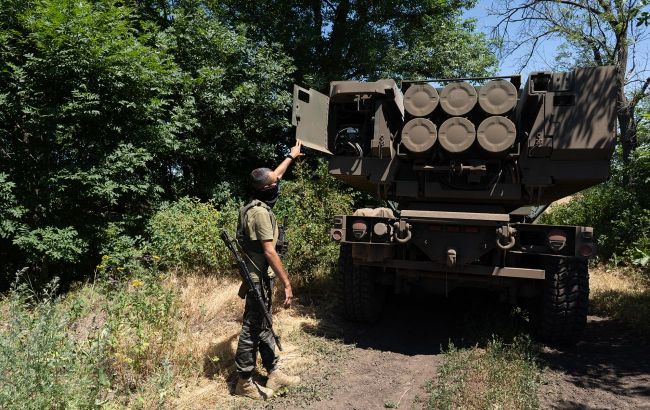 The Ukrainian Armed Forces eliminated a Russian air defense system near Tokmak (photo: Getty Images)
The Ukrainian Armed Forces, using the HIMARS (High Mobility Artillery Rocket System), have successfully destroyed a Russian anti-aircraft missile system in the Zaporizhzhia region, states Ivan Fedorov, the Mayor of Melitopol.
"Right on target. The defense forces demonstrated how the GMLRS (Guided Multiple Launch Rocket System) destroys enemy equipment on the Zaporizhzhia front," stated Ivan Fedorov.
The video shows that after the successful operation by Ukrainian forces, the Russian SAM "Tor-M" along with its crew was left in a forest clearing near Molochansk.
The situation in the Zaporizhzhia region
A part of the Zaporizhzhia region has been under Russian occupation since the beginning of the full-scale invasion. The occupiers regularly launch attacks on territories controlled by Ukraine.
Recently, the Zaporizhzhia region faced attacks from Russian occupiers. Specifically, they carried out strikes in the populated area of Orihiv.
However, explosions are increasingly occurring in the occupied cities of the Zaporizhzhia region, such as in the occupied city of Berdiansk.
For example, there have been reports of explosions in the vicinity of Berdiansk. It was reported that there was a strike on an occupant concentration site at the "Roza" recreation base in the village of Azovske in the Berdyansk district.