Ukrainian Armed Forces confirm raising of Ukrainian flag on the left bank of Kherson region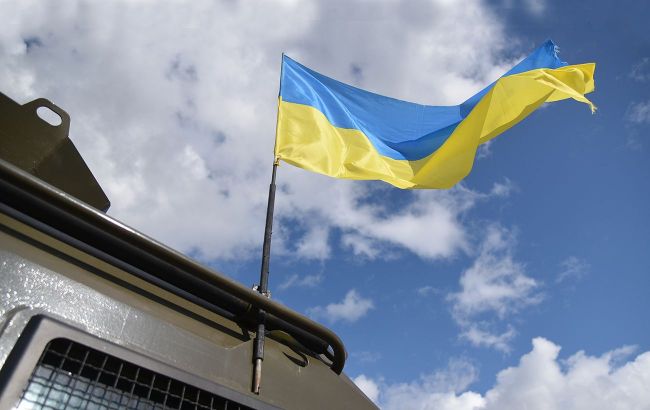 Photo: flag of Ukraine (Getty Images)
Soldiers of the Armed Forces raised the flag of Ukraine on the left bank of the temporarily occupied Kherson region, according to the Head of the United Coordinating Press Center of Security and Defense Forces of the South of Ukraine, Natalia Humeniuk.
According to her, the soldiers who raised the flag have now returned to their positions.
"The soldiers have returned, the flag is holding, and the counter-battery fight is ongoing," said Humeniuk.
As a reminder, a video of the Armed Forces raising the Ukrainian flag on a flagpole on the left bank of the Dnipro River in the Kherson region was posted on social media today. The area where the flag was raised is located near Antonivskyi Bridge. It is marked as a "gray zone" on the maps.
Situation in the Kherson region
Earlier, the Ukrainian command reported that the defense forces were actively preparing a springboard for an offensive in southern Ukraine. This includes the destruction of enemy supply lines, command posts, and warehouses.
Recently, Natalia Humeniuk announced new "gestures of goodwill" from the occupiers.
The Ukrainian Armed Forces have also recently attacked the occupiers' concentration point in the Kherson region. Several pieces of enemy equipment and a drone depot were destroyed.