Ukrainian Air Force shows the destruction of enemy targets at night over Odesa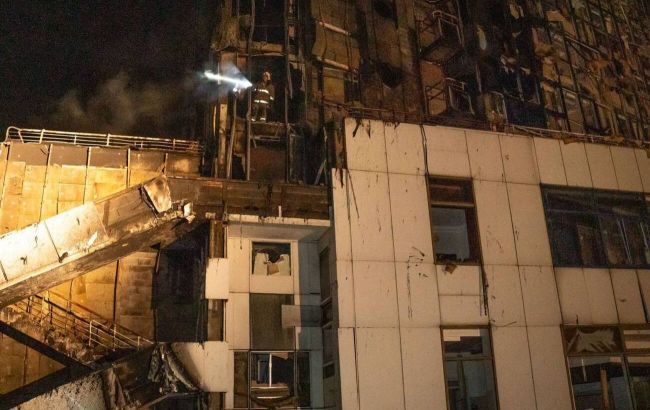 Ukrainian Air Force showed the destruction of enemy targets at night over Odesa (Photo: t.me/odeskaODA)
Occupiers conducted a massive shelling of Odesa during the night on Monday, September 25, during which 30 out of 33 enemy aerial targets were shot down, according to the Commander of the Air Force of the Armed Forces of Ukraine, Mykola Oleshchuk.
"The video shows the combat actions of the 160th Anti-Aircraft Artillery Brigade, which achieved this result!" he stated.
Shelling of Odesa on September 25
During the night on Monday, September 25, Russian forces launched a massive attack on Odesa, using not only kamikaze drones but also various types of missiles.
Specifically, the enemy targeted Odesa with cruise missiles Kalibr, anti-ship missiles P-800 Onyx, and strike drones of the Shahed type. Air defense forces managed to shoot down 30 aerial targets. Currently, two people have died as a result of the attack on Odesa.
More details on this, including the shelling of Kryvyi Rih on that night - in the RBC-Ukraine article.