Ukraine to launch education courses for veterans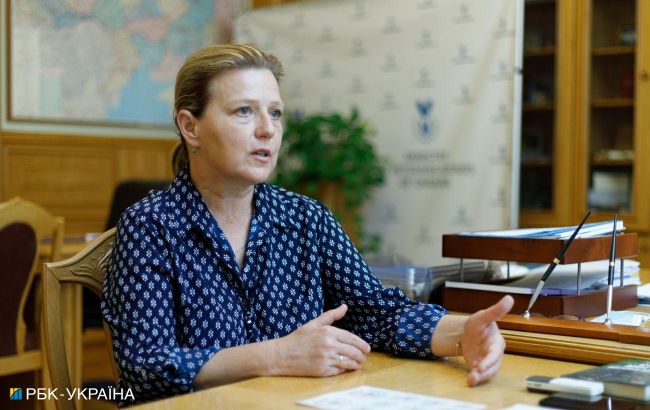 Minister of Veterans Affairs, Yulia Laputina (Vitalii Nosach, RBC-Ukraine)
Educational courses will be available for Ukrainian veterans to help them find employment after their service. For those who do not wish to demobilize, initiatives will be proposed, as Minister of Veterans Affairs, Yulia Laputina, says in an interview with RBC-Ukraine.
"Veterans are returning to civilian life and need to acquire civilian professions if they didn't have them before. According to statistics, veterans do not wish to return to their previous jobs," Laputina said.
According to her, many veterans want to start their own businesses, "but they need the necessary knowledge for that."
"We are currently setting up veteran development centers in educational institutions at the regional level. In collaboration with the Ministry of Education, we have made a number of fast-track courses where people can get certificates and then work in other fields," the minister explained.
She noted that for those who do not want to demobilize, certain initiatives have also been offered.
"Even for people with amputations, such as lower limbs, they can become drone operators. They have extensive combat experience," Laputina added.
Additionally, there is a push for reform, as the term "limited for combat activities" does not allow people to serve in the military or integrate into civilian life, even if they wish to.
"Leading armies around the world don't have that. If people want to serve, they can be provided with suitable employment and service based on their health condition. They feel worthy because they continue to defend the state," the minister summarized.
Support for veterans returning from the war
In the spring of this year, the government launched a strategic project to help the transition process from military service to civilian life.
This fall, a pilot project called Veteran's Helper was launched in four regions to assist military personnel in returning from the front to civilian life. Recently, the government decided to expand the initiative to six more regions. Currently, the pilot project involves veterans and their family members, who undergo training.