Ukraine to cease supplying Russian gas to EU by the end of 2024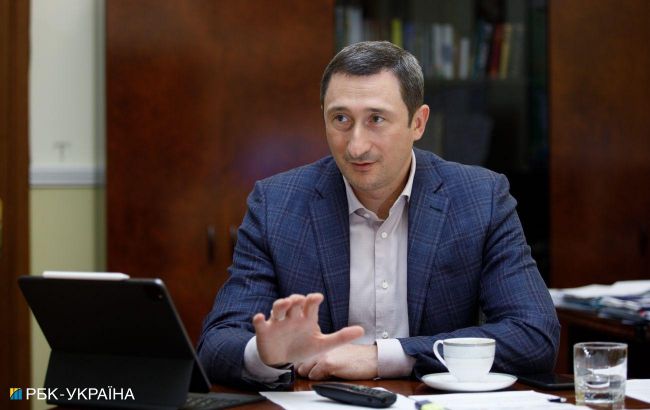 Naftogaz CEO Oleksii Chernyshov (Vitalii Nosach, RBC-Ukraine)
Naftogaz Ukraine (a state-owned gas and oil company) will cease to supply Russian gas to Europe by the end of 2024 when the contract with Russian Gazprom expires, as Naftogaz CEO Oleksii Chernyshov says in an interview with Radio Svoboda.
He notes that Ukraine is already prepared to stop the transit of Russian gas, partly because Russia is not fulfilling the terms of the contract.
"Gazprom does not pay for its contract for the GTS Sokhranivka (located in the occupied zone), so Naftogaz does not receive the financing to actually ensure (transit) but fulfills its obligations, filing lawsuits against Gazprom to fulfill its obligations," Chernyshov explained.
According to him, Ukraine continues to transit gas from Russia to support its partners in the EU.
"There are no other reasons, but today we cannot deprive some EU countries, that, by the way, are our partners, of the opportunity to receive natural gas and prepare for the winter," he added.
Chernyshov notes that Ukraine will cease the transit of Russian gas by the end of 2024 when the existing agreement with Russia expires. As the head of Naftogaz stated, EU countries plan to give up Russian gas by 2027, so they do not insist on extending the Ukrainian transit.
Transit of Russian gas
Despite the full-scale war with Russia, Ukraine transports Russian gas to Europe. The blue fuel from Russia goes to Austria, Slovakia, Italy, Hungary, and some other EU countries.
The current transit agreement between Naftogaz and Russian Gazprom was concluded at the end of 2019 for five years.
Previously, Chernyshov stated that the contract with Russia would not be extended after 2024.