Ukraine stores transformers abroad in case of Russian attacks - The Economist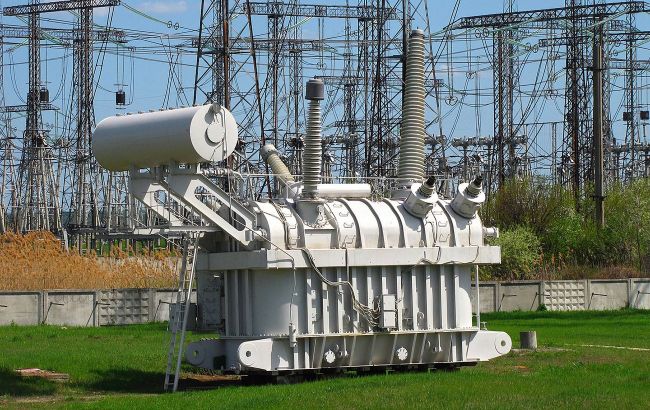 Ukraine stores transformers abroad in case of Russian attacks (wikipedia.org)
Ukraine will produce and order 100 new high-voltage transformers to replace those destroyed in Russian shelling last winter, according to The Economist.
"One hundred new high-voltage transformers have been ordered, half to be produced domestically and half procured abroad; but attacks on Ukrainian factories have meant that few domestic ones have actually been made. As they arrive the foreign ones will be kept safe in Poland and Romania until they are needed," the article states.
Ukraine's Minister of Energy, German Galushchenko, says that the country is bracing for a renewed attack on its energy system but, with no more excess capacity and little in the way of spare equipment, it is much more vulnerable than it was last year.
Ukrainian engineers have developed ingenious schemes for moving both electricity and equipment around the country.
In addition, a recent modernization program meant that Ukraine had many old but only recently retired transformers, which could be reconnected.
Galushchenko notes Ukrainians now have plenty of experience of how to cope with large-scale attacks but he adds that he expects the Russians, too, to have learned from their experience of "failing to destroy the system." So, Ukraine needs more air defense systems.
The media recalls that the damage caused by Russian attacks last winter was significant. According to a report by the UN Development Programme, power-generating capacity in April 2023 was down 51% from just before Russia's invasion in February 2022.
"Nuclear power accounts for the largest part of Ukraine's energy output, and while the three working nuclear stations still under Ukrainian control have not been directly attacked, the capture of its Zaporizhia plant, the largest in Europe, by Russia has meant that nuclear generating capacity is down 44%," the statement says.
Russia's attacks on Ukraine's critical infrastructure
Russia targeted Ukraine's energy infrastructure last year, resulting in power outages and even heating shortages during the winter period.
This year, Ukraine is implementing a multi-level protection system for energy facilities.
The officials say that if Russians abstain from shelling the country's energy facilities, the energy system will function normally during the winter. Otherwise, Ukrainian air defense will intercept enemy targets to protect the infrastructure that has been restored over the past six months.