Ukraine starts testing combat robot 'Lyut'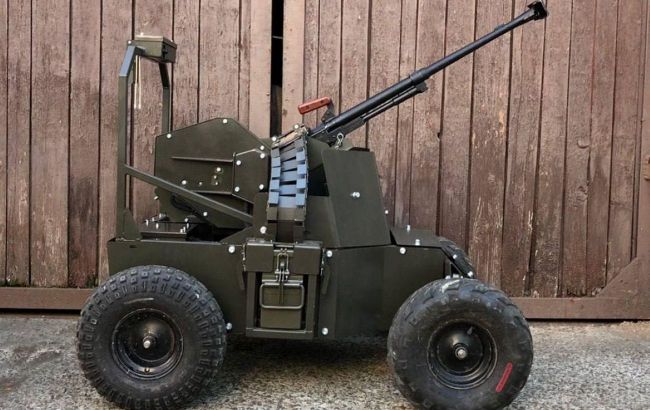 Combat robot 'Lyut' (photo: facebook.com/mykhailofedorov.com.ua)
"The technologies of victory from Brave1 - testing the Ukrainian combat robot "Lyut,"" he stated.
According to him, the robot is equipped with a tank machine gun, a 360-degree panoramic camera, and armor for protection against firearms and fragments.
"It's a compact robot that can be remotely controlled to carry out combat missions. For example, it can be used for storming or defending positions. In the photo is a ready experimental prototype that has successfully passed field tests. Currently, the team is working on improving the machine and preparing for mass production," Fedorov added.
Photo: combat robot 'Lyut' (facebook.com/mykhailofedorov.com.ua)
Indeed, it was previously reported that the Ukrainian Armed Forces are testing the Ironclad unmanned robot on the frontlines. The machine can reach speeds of up to 20 km/h, is equipped with a thermal imaging camera, and features the Shablya M2 combat turret.