Ukraine signs contract with Slovakia for production of Zuzana 2 howitzers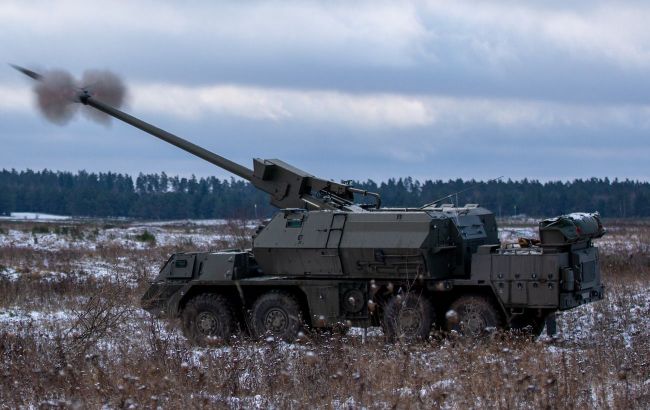 Ukraine signs a contract with Slovakia for the production of Zuzana 2 (wikipedia.org)
Slovakia to manufacture self-propelled artillery systems Zuzana 2 for Ukraine. Contract between the countries has already been approved, Ukrainian President Volodymyr Zelenskyy announced during a press conference with Slovak President Zuzana Čaputová.
The head of state revealed that during his visit to Slovakia, he had held a personal meeting with his Slovak counterpart, as well as a delegation-level meeting.
"I am grateful for the defense support, for all these months, including the support now. Yesterday, a contract was signed for the production of 16 Zuzana 2 self-propelled howitzers," Zelenskyy said.
Zuzana 2

The Zuzana 2 self-propelled artillery unit is equipped with a 155mm cannon and capable of hitting targets up to 41 kilometers away. It can fire up to six rounds per minute or 16 rounds within 3 minutes.
Ukraine has already received eight units of this equipment from Slovakia.
Zelenskyy's visit to Slovakia

The Ukrainian head of state arrived in Slovakia today, July 7, for a working visit.
Slovakia has been one of Ukraine's allies since the start of the full-scale war in providing military and political assistance to our country.
In particular, Slovakia has already transferred its MiG-29 fighter jets to Ukrainian pilots. The countries have also agreed to initiate joint production of a new 155mm self-propelled artillery system.