Ukraine's national judo team withdraws from World Championships due to Russian military presence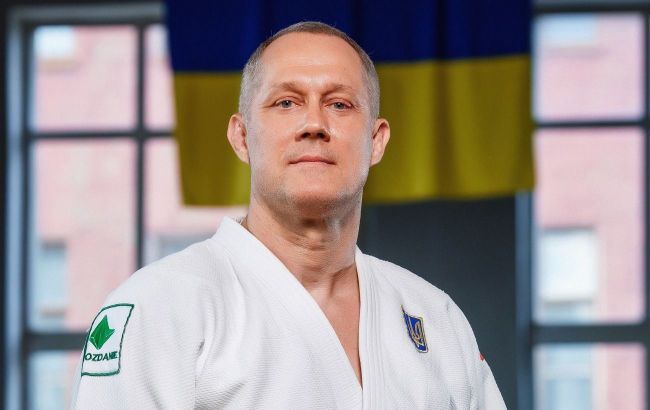 President of the Judo Federation of Ukraine, Mykhailo Koshliak (Photo: ukrainejudo.com)
The Ukrainian national judo team will not participate in the Junior World Judo Championship due to the inclusion of Russian athletes, including an active-duty military serviceman, according to the Judo Federation of Ukraine.
"The International Judo Federation, as always, at the last moment allowed seven Russian athletes, one of whom is an active-duty military serviceman, to participate in the World Junior Championship in neutral status. Therefore, the Ukrainian national judo team has decided to withdraw from the World Junior Championship," said Mykhailo Koshliak, President of the Judo Federation of Ukraine.
It should be noted that from October 4 to 8, the World Championship for athletes under 21 years old will take place in Odivelas, Portugal.
He emphasizes that as long as Russia is at war with Ukraine, teams from aggressor countries have no place in world sports.
According to him, the situation with the so-called "neutral" athletes is "some kind of fake," as the entire civilized world understands that behind this "neutrality" are athletes from a country engaged in a bloody war against Ukraine.
At the same time, Koshliak notes that the Ukrainian team will continue its preparation for the European Championships, European Cups, and other important competitions.
"We will wait for the final decision regarding the participation of Russians and Belarusians in the 2024 Olympics from the International Olympic Committee. We hope that common sense will prevail," he added.
It should be mentioned that on April 29, the International Judo Federation allowed Russians and Belarusians to participate in competitions. Thus, judo became the first sport in which athletes from aggressor countries were allowed to compete after the International Olympic Committee updated its recommendations.