Ukraine's military on Belarus border situation: Everything is prepared to destroy the enemy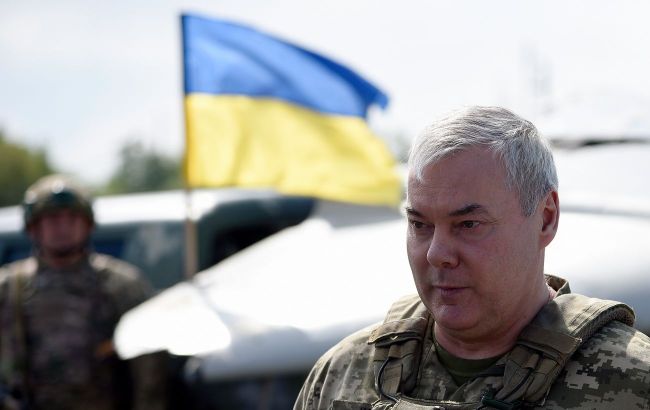 Commander of the Joint Forces of the Armed Forces of Ukraine Serhii Naiev (Getty Images)
Military measures to strengthen Ukrainian state border security and defense proceed in the Volyn direction. Everything is prepared to destroy the enemy if it enters the Belarus-Ukraine border, according to Commander of the Joint Forces of the Armed Forces of Ukraine, Lieutenant General Serhii Naiev.
Specifically, the measures include :
increasing the number of border patrols,
monitoring of the situation on the other side of the state border,
intensifying combat duty and reconnaissance activities.
"We have prepared everything to destroy the enemy and prevent their advance into our territory. We are taking appropriate measures to reinforce the security and defense of the state border," Naiev said.
According to him, the number of troops will be increased in case of escalating threats. The current situation is assessed as stable and controlled. Ukraine's intelligence has clear information about those on the other side of the border and their online activities.
"I am in contact with the Commander of the Operational Command of the Armed Forces of the Republic of Poland, General Tomasz Piątrowski. We meet, have phone conversations, and exchange information on Poland and other NATO states strengthening their borders," Naiev added.
Wagner Group in Belarus
After the failed coup attempt by Wagner Group leader Yevgeny Prigozhin, some of the mercenaries were transferred to Belarus. Currently, the situation at the border remains under control. However, according to statements from Ukraine, Poland, and the Baltic countries, mercenaries may engage in provocations.
According to the National Resistance Center of Ukraine, based on information from Belarusian partisans, the Wagnerites began leaving Belarus due to a lack of earnings.