Ukraine's Intelligence reveals purpose of Putin's death disinformation: Test for Russian citizens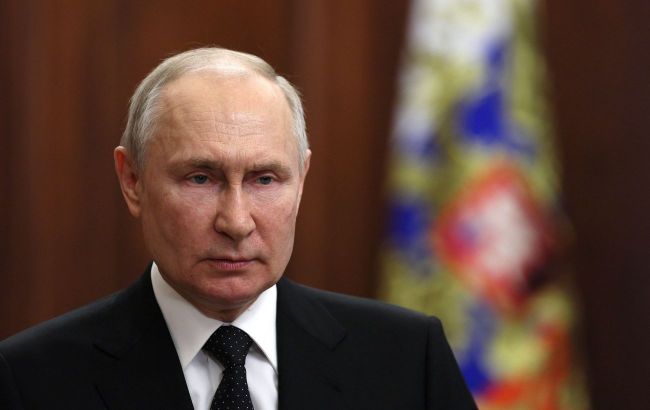 Vladimir Putin (Photo: Getty Images)
The fake news about the supposed death of the Russian dictator Vladimir Putin was intended to test the reactions of ordinary Russians and is also part of a certain scenario. As reported by RBC-Ukraine, according to the representative of the Defense Intelligence of the Ministry of Defense, Andrii Yusov.
"It's sweet music for Ukrainian listeners, and there should be good news. But this is just a message from Russian anonymous Telegram channels. It's an internal story intended for the internal Russian audience. Of course, it doesn't help Putin personally because there are many supporters of conspiracy theories in Russia," Yusov explained.
He notes that internal confrontations in Russia take various forms, including such internal information campaigns. Yusov reveals that the basic goal of this disinformation is to observe the reaction of Russian society in terms of numbers, dynamics, as well as the reactions of individuals, elites, and the media.
"In this way, the empire built on the work of special services studies how to proceed further. This is also a tool of influence on Putin himself or a person similar to him. He is forced to react, and Peskov is forced to react and prove that this is not true. In other words, they are led down a certain corridor. Obviously, this is not the end but a certain scenario," Yusov said.
What preceded this
Recently, messages circulated on Telegram channels claiming that Putin had allegedly passed away. However, today he appeared at a meeting of the Security Council.
It was noted in Ukrainian Intelligence that such messages need to be analyzed. At the same time, the representative of the Defense Intelligence, Andrii Yusov, added that Ukrainians should react with restraint to rumors about Putin's supposed death, despite everyone's desire for such news to appear as soon as possible.
Meanwhile, The Independent analyzed who could become Russia's president in the event of Putin's death.