Ukraine's intelligence on Russian missile stockpile: Not even close to pre-war level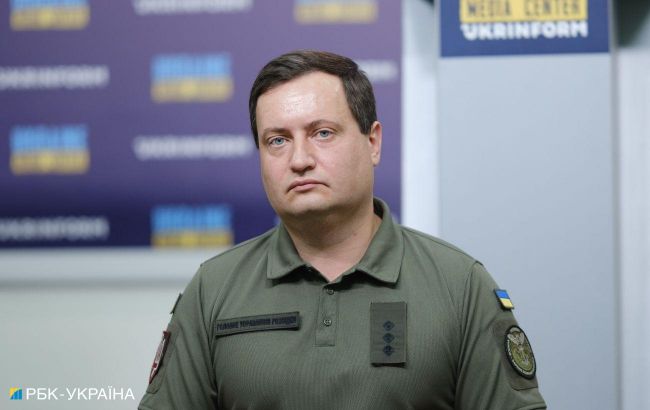 Andriy Yusov, a representative of Defense Intelligence of Ukraine (Vitalii Nosach, RBC-Ukraine)
Russia managed to bypass sanctions and increase missile production. However, the current production levels do not even come close to returning to pre-war levels, according to Andriy Yusov, a representative of Defense Intelligence of Ukraine.
"The current production volumes do not allow Russia to even come close to the stockpile levels as of February 24," the statement said.
According to him, Russians will not be able to return to such levels for a long period.
Background
The New York Times reported that Russia managed to circumvent sanctions and export control imposed by the West. The aggressor country increased missile production, even exceeding pre-war levels. Because of this, Ukraine became particularly vulnerable to increased attacks in the coming months.
Head of the Office of the President of Ukraine, Andriy Yermak, says that the effectiveness of sanctions imposed against Russia will determine whether Russia can continue to produce missiles and use them against Ukrainians.
Foreign components are often found in the debris of missiles that Russia uses to strike Ukrainian territory. In particular, on August 15, occupiers shelled Ukraine with X-101 missiles made this year. Similar missiles contain approximately 30 foreign microchips.