Ukraine's gas reserves in underground storages growing due to warm weather - Ministry of Energy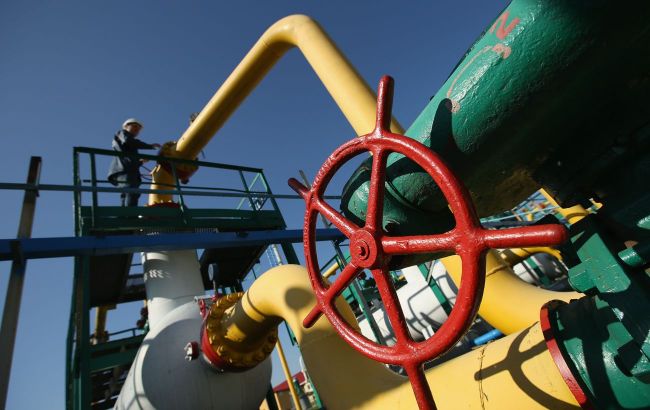 Gas reserves in Ukraine's underground storage facilities reached 16 billion cubic meters (Vitalii Nosach, RBC-Ukraine)
Ukraine's gas consumption in 2023 is lower than in the same period last year by over 13 million cubic meters per day, according to the Ministry of Energy.
"This allows for active accumulation of natural gas reserves in storage facilities, with over 16 billion cubic meters of natural gas currently stored in underground gas storage facilities," the report stated.
According to the press service, energy generation facilities are operating in a normal mode, and there are sufficient coal and fuel oil reserves in warehouses to ensure uninterrupted station operation. The volume of electricity generated is adequate to fully meet the needs of consumers and industries.
Additionally, on Monday, November 6, during daytime hours (from 12:00 to 15:00), Ukraine once again activated emergency electricity supply to Poland. The total amount of excess electricity transferred amounted to 900 MW*hour.
At the same time, two energy generation units have been taken offline for short-term maintenance within one day, as reported by the press service.
Heating season
At the beginning of October, Ukraine had accumulated approximately 15.75 billion cubic meters of gas in underground gas storage facilities. This is more than at the beginning of the previous winter when there were about 14 billion cubic meters of gas in storage.
The Chairman of Naftogaz Ukraine, Oleksii Chernyshov, said that Ukraine has enough gas reserves in underground storage facilities for the heating season. Currently, Naftogaz is purchasing fuel from private companies and has no plans for imports.
According to the updated forecast by the National Bank of Ukraine, a power generation deficit in Ukraine is possible by the end of 2023 and the beginning of 2024, estimated at around 5%. However, considering the establishment of imported electricity supplies, its impact on economic activity will be insignificant.