Ukraine's Defense Minister cautioned against relying on 'mutinies and riots' in Russia for battlefield success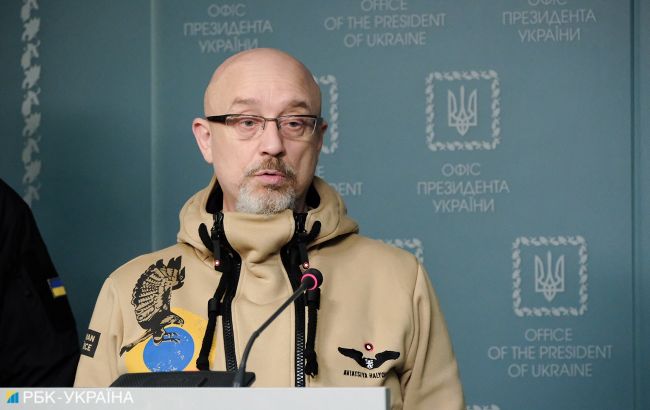 Ukraine's Defense Minister, Oleksii Reznikov (Photo: RBC-Ukraine)
Ukrainians should not rely on "mutinies and riots" in Russia for success on the battlefield. Russian occupiers on the frontlines have not lost their combat spirit, said Ukraine's Minister of Defense Oleksii Reznikov in an interview with the Financial Times.
According to the Minister of Defense, the rebellion of the Wagner Group leader, Yevgeny Prigozhin, revealed the weakness of the Kremlin regime.
However, Reznikov urged not to place hopes on coups in Russia to achieve success on the frontlines. According to him, there are currently no signs of a decline in the combat spirit among the occupiers.
"Once it gets hot, we'll see how resilient they are," the Minister said, referring to future counteroffensive operations by the Ukrainian forces.
He emphasized that Ukraine should trust only its own troops and partners who provide weapons because these factors are "more predictable" than events in Russia.
Prigozhin's coup attempt
This weekend, the leader of the Wagner Private Military Company, Yevgeny Prigozhin, along with his militants, attempted to stage a rebellion against the leadership of the Russian Federation. His mercenaries started a "march" toward Moscow but never reached it.
On Saturday evening, Prigozhin announced that he was withdrawing his "Wagnerites" and allegedly fled to Belarus.