Ukraine's counteroffensive: Russian infantry destroyed in Zaporizhzhia direction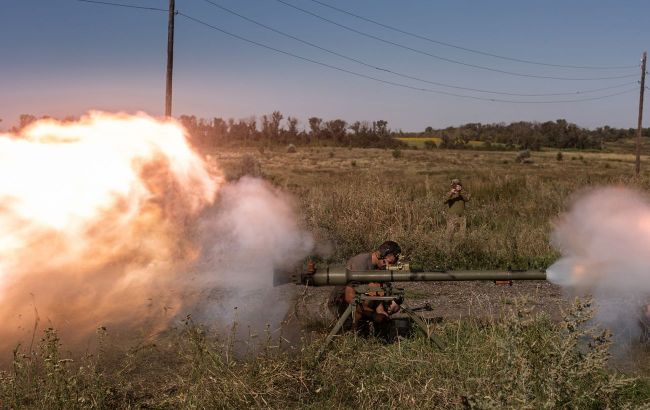 Ukraine's counteroffensive: Russian infantry destroyed in Zaporizhzhia direction (Getty Images)
Ukrainian National Guards have eliminated an entire group of Russian infantry during a counteroffensive in the Zaporizhzhia direction, according to the National Guard of Ukraine.
"Artillery units of the 3rd Operational Spartan Brigade destroyed a group of enemy infantry in the Zaporizhzhia direction," the report says.
According to the military, the enemy was detected by a reconnaissance unit from the brigade, which identified the target and adjusted artillery fire.
Frontline situation
According to the General Staff, the Ukrainian Defense Forces continue their offensive operation in the Melitopol direction, consolidate their positions, and engage in counter-battery measures. There were 30 combat clashes during the past day.
According to a report from the Institute for the Study of War, the Ukrainian Armed Forces in the Zaporizhzhia region likely breached the most heavily fortified line of defense held by Russian occupiers, and subsequent advances may not be as strongly resisted.