Swedish Archer in Ukraine - Commander of the Army shows its operation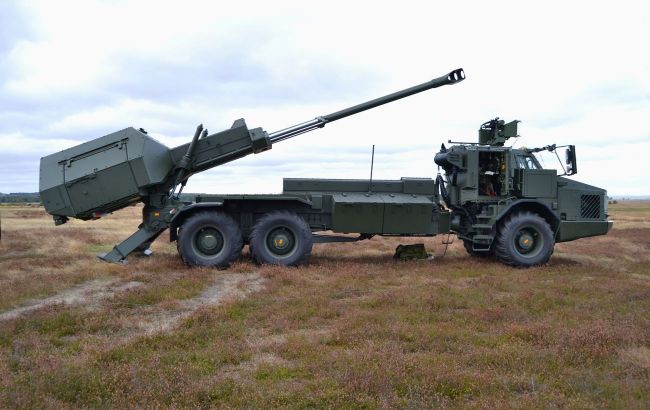 Swedish Archer artillery system (Photo: wikimedia.org)
Soldiers from the Armed Forces of Ukraine's 45 artillery brigade have received the Archer self-propelled artillery units promised by Sweden in the summer, according to General Oleksandr Syrskii, Commander of the Army of the Armed Forces of Ukraine.
Syrskii shared video footage of the new howitzer. The artillery crew displayed the Ukrainian and brigade flags, while an Archer self-propelled artillery system in camouflage was seen behind them.
The general congratulated the soldiers on the Day of Missile Forces and Artillery, highlighting that Ukrainian rocket scientists and artillerymen constitute the foundation of the army's firepower.
Missile troops and artillery are dubbed "Gods of War" since they are the primary means of destroying enemy fire. Artillery personnel exhibit skillful actions, courage, and determination to defeat enemy forces, bolstering the efforts of infantry troops, as noted by Syrskii.
Archer artillery system

The Swedish-made Archer Artillery Systems are known to be one of the best in the industry and are often referred to as sniper rifles in the artillery systems world. The system is a self-propelled 155-mm artillery unit with an 8-meter gun barrel manufactured by Bofors, a Swedish company.
One of its unique features is the complete automation of the charging system, resulting in faster firing rates, including the MRCI mode, with a reduced crew of 3-4 individuals. The Swedish government has agreed to transfer eight of these systems to Ukraine.