Ukraine's Chief of the Armed Forces to defend his thesis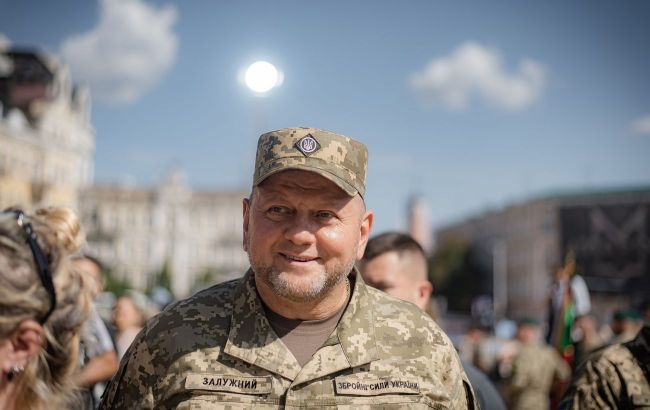 Commander-in-Chief of the Armed Forces of Ukraine Valerii Zaluzhnyi (Getty Images)
Ukraine's Chief of the Armed Forces, Valerii Zaluzhnyi, is currently working on his dissertation at the National University Odesa Law Academy. The topic of his dissertation is classified, but there is information suggesting that it pertains to state secrets in the fields of defense, national security, and law enforcement, according to the National Agency for Quality Assurance in Higher Education.
The theme and abstract of Valerii Zaluzhnyi's thesis are classified, with reference to articles 1.2.1, 4.4.3, 4.6.4 of the "Compilation of Information Constituting State Secrets" from 2020.
The keywords mentioned include discipline, official discipline, military discipline, military personnel, disciplinary misconduct (violation of rules), disciplinary sanctions, moral-psychological support, combat immunity, military justice, and the Disciplinary Statute of the Armed Forces of Ukraine.
The date and location of the defense of the Chief Commander's dissertation are not specified. It is likely that the dissertation writing process commenced in September 2023.
It is also noted that Zaluzhnyi has published six works related to the topic of his dissertation in Ukrainian publications over the course of a year.
Valerii Zaluzhnyi holds multiple education diplomas: he graduated with honors from the Odesa Institute of Ground Forces in 1997, received a gold medal from the National Academy of Defense of Ukraine in 2007, graduated from the Ivan Chernyakhovskyi National University of Defense of Ukraine named in 2014, and was honored as the best graduate with the Sword of Honor by Queen Elizabeth II. In 2020, he completed a master's program in International Relations at the Ostroh Academy.