Ukraine risks losing millions of crops after dam collapse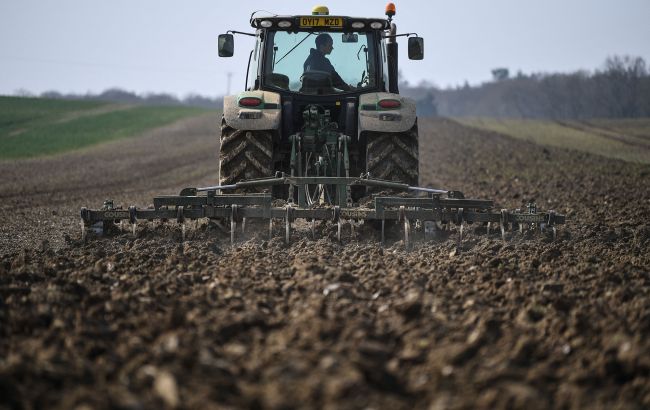 Ukraine may lose several million tons of crops (GettyImages)
Several million tons of crops could be lost due to floods in southern Ukraine because of the Kakhovka Hydroelectric Power Plant (HPP) collapse. It was vital for irrigation and local agricultural production, as First Deputy Minister of Agrarian Policy and Food Taras Vysotskyi said to Ukrainian TV.
According to the minister, the affected lands, which were impacted by the destruction of the Kakhovka HPP, produced two main blocks of products. One block consists of vegetable and melon crops, while the other includes grain and oilseed crops such as soybeans, corn, sunflowers, and wheat.
"Without a source of water supply, it is impossible to talk about growing vegetable crops. The production of grain and oilseeds will follow an extensive model with low yields," he said.
He also added it is currently difficult to estimate the damage to the lands on the left bank of the Kherson region (the area is occupied by the Russians), but it is known that hundreds of thousands of tons of grains were stored there. More than 100,000 tons of crops have been lost on the right bank.
On June 6, the Russian military blew up the Kakhovka HPP dam, causing extensive flooding in the Kherson region.
Ukraine's Ministry of Agrarian Policy stated that the Kakhovka HPP collapse could lead to the fields in southern Ukraine turning into deserts as early as next year. This terrorist act left without a water source 94% of the irrigation systems in the Kherson region, 74% in the Zaporizhia region, and 30% in the Dnipropetrovsk region.
According to the ministry, this disaster will halt the water supply to 31 irrigation systems in the Dnipropetrovsk, Kherson, and Zaporizhzhia regions. In 2021, these systems provided irrigation for 584,000 hectares, from which approximately 4 million tons of grain and oil crops were harvested, worth about 1.5 billion dollars.