Ukraine reveals official death toll from Kakhovka HPP collapse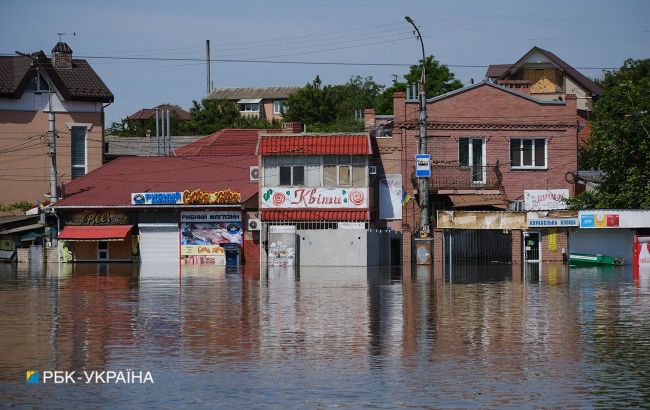 Floods after the explosion (Vitalii Nosach, RBC-Ukraine)
A devastating explosion orchestrated by Russian forces on June 6 at the Kakhovka Hydroelectric Power Plant (HPP) resulted in the loss of 31 lives within government-controlled territory, as Minister of Internal Affairs Ihor Klymenko said in an interview with Radio Svoboda (Radio Liberty).
The casualties included 29 individuals from the Kherson region and two residents of the Mykolaiv region, Klymenko said.
As the situation unfolds, final details on the extent of material losses remain unknown, with ongoing assessments still underway.
"It is extremely challenging to calculate the losses incurred during these months. We are yet to determine the extent of damage to potential crops, private properties, including vineyards and agricultural fields, which once flourished on this land. Additionally, the impact on water resources poses a significant concern. This is a profound problem we face," he added.
According to the minister, one of the main concerns now is ensuring access to water for the affected citizens in the days to come.
The Kakhovka HPP collapse
The dam was destroyed in a meticulously planned act of sabotage carried out by Russian occupiers on the night of June 6. The breach of the dam flooded dozens of settlements in the Kherson region, resulting in the tragic loss of civilian lives, animals, extensive property damage, and the contamination of the Dnipro River, causing an environmental catastrophe.
Kyrylo Budanov, Chief of the Defense Intelligence of Ukraine, stated that the Russian actions were premeditated. This was evident from their swift withdrawal of forces from the Kakhovka HPP area half an hour before the explosion took place.
Experts have previously emphasized that reconstructing destroyed HPP is impossible.