Ukraine returns over 40 Mariupol and Bakhmut defenders from Russian captivity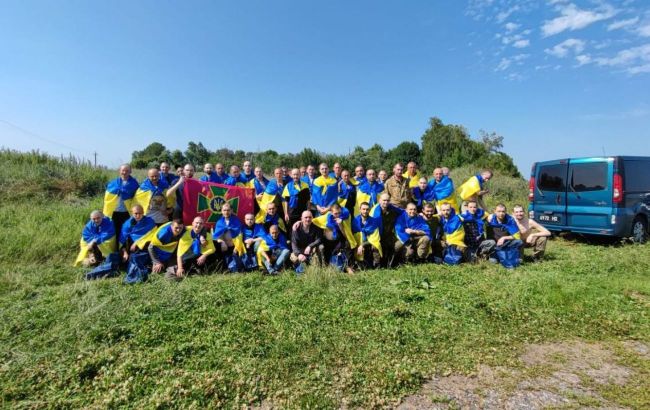 Photo: Ukraine brought back over 40 defenders (t.me/ermaka2022)
Ukraine has brought home more than 40 of its military personnel as part of a prisoner exchange with Russia. The returnees include defenders of Mariupol and fighters from the Bakhmut direction, according to the Head of the Office of the President of Ukraine, Andriy Yermak.
"Today, we also have good news. We have brought 45 of our servicemen from the Armed Forces of Ukraine, National Guard, State Border Guard Service, and two civilians back home from captivity," Yermak announced.
Among those released are two officers, 41 enlisted soldiers and sergeants, a civilian employee of Azovstal, and a territorial defense fighter from Kherson.
"We are bringing back defenders of Mariupol and Azovstal. There are wounded soldiers as well. We also have military personnel from Donetsk, including from Bakhmut, Zaporizhia, and Kharkiv directions," added the Head of the Office of the President.
Prisoner exchange with Russia
Ukraine's only negotiations with Russia are related to the exchange of prisoners.
In April, the Chief of the Defense Intelligence of Ukraine, Kyrylo Budanov, stated that the parties were discussing the possibility of exchanging prisoners "all for all" and were close to a positive outcome.
Meanwhile, the Coordinating Staff believes that the possibility of exchanging "all for all" has increased significantly compared to three months ago.
The last prisoner exchange between Ukraine and Russia occurred on May 6 when 45 fighters from the Azov regiment returned home.