Ukraine receives unique $250K armored ambulance: First look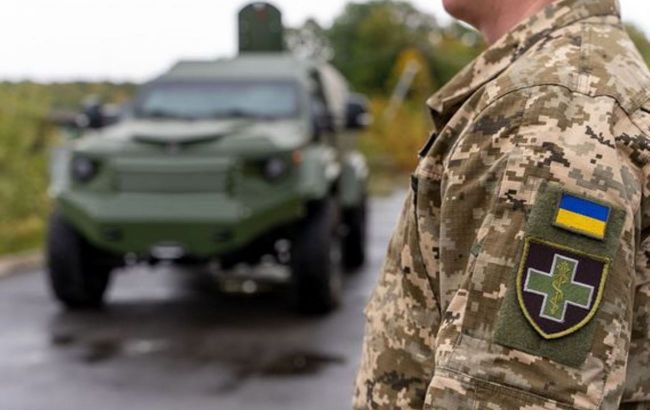 An armored ambulance will help save the lives of soldiers (Photo: moz.gov.ua)
The system for evacuating injured military personnel aims to promptly transport the wounded from the battlefield to medical facilities where they receive necessary medical services.
RBC-Ukraine reports on an armored ambulance acquired by Medical Procurements of Ukraine and its cost.
In preparing the material, the following sources were used: the website of the Ministry of Health of Ukraine.
Features of the armored ambulance
Armored ambulances are designed to evacuate the wounded by medics from the front line to the nearest medical facility.
Each vehicle meets NATO ballistic standards (specifically, STANAG 4569 Level II).
These ambulances are all-wheel-drive, allowing them to confidently navigate through rough, war-damaged roads.
This is what the armored ambulance looks like (Photo: moz.gov.ua)
Among the unique features of this transport are the special self-shoes" meaning the tires. These tires can be driven flat (in case of pressure loss). Thanks to their special design, the vehicle's speed varies from 50 to 150 km per hour, depending on the vehicle's weight and road quality.
In times of war, this is crucial, as if a tire is punctured by shrapnel, the ambulance won't come to a halt in the middle of a field under fire.
With such a vehicle, injured Ukrainian soldiers have a greater chance of being rescued (Photo: moz.gov.ua)
The cost of life-saving vehicles
Ukraine has a well-developed network of medical facilities, including field hospitals and clinics that specialize in providing urgent medical assistance to injured soldiers.
Evacuation is carried out using specialized medical transport.
The armored ambulances purchased by Medical Procurements of Ukraine were specially made to order in Canada.
There is enough space inside for at least several people (Photo: moz.gov.ua)
One such vehicle costs 9,532,000 hryvnias ($249,855)
A total of 13 such armored ambulances have been purchased.
The total cost is nearly 124 million hryvnias ($3,250,327,653)
The windows of the ambulance are also protected (Photo: moz.gov.ua)
When Ukraine will receive the rest of the armored vehicles
The first armored ambulance, purchased with funds from the United24 fundraising platform (launched on May 5, 2022, by the Ukrainian government against the backdrop of the Russian-Ukrainian war), arrived in Ukraine on October 16, 2023.
Under the hood - everything is in order (Photo: moz.gov.ua)
The rest of the vehicles will be transported to Ukraine as soon as they are ready.
According to Health Minister Viktor Liashko, the donations from everyone who supports Ukraine during the full-scale war with Russia are incredibly important.
"These vehicles, without exaggeration, save the lives of Ukrainians. Armored ambulances will allow us to do this even more effectively by evacuating the wounded from the hottest frontlines," the official emphasized.
He adds that the number of such vehicles worldwide is very limited, which is why they had to be custom-made.
This armored vehicle was created to save lives (Photo: moz.gov.ua)