Zelenskyy: Ukraine ready to join NATO, awaiting Alliance to accept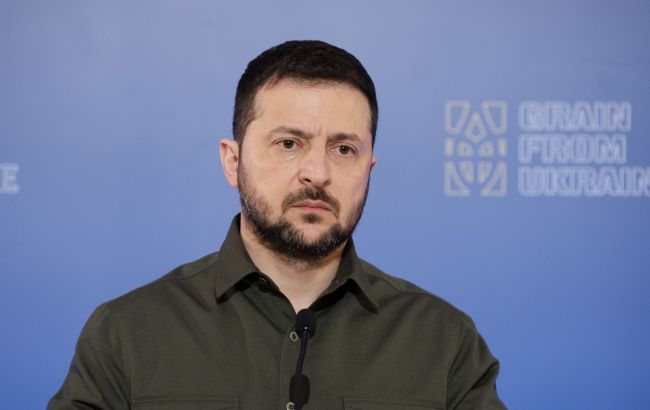 President of Ukraine Volodymyr Zelenskyy (RBC-Ukraine, Vitaliy Nosach)
President of Ukraine Volodymyr Zelenskyy said that Ukraine is ready to become a member of NATO. The country is waiting for the Alliance to be ready to accept it, Newsmaker reports.
"Ukraine is ready to join NATO, we are waiting for NATO to be ready to accept Ukraine. Security guarantees are important not only for Ukraine, but also for our neighbors, for Moldova, due to Russia's aggression," Zelenskyy said at the first press conference after arriving at the European Political Community Summit in Chisinau.
According to Zelenskyy, this visit to Moldova is a message that Ukraine supports the Moldovan people and is always ready to cooperate together - shoulder to shoulder. He thanked the Moldovans for accepting all Ukrainian refugees.
Zelenskyy and President of Moldova Maia Sandu discussed Moldova-Ukraine relations, as well as important infrastructure projects to complete in the nearest future, and the future in the EU with
Today, Zelenskyy arrived in Chisinau for the second summit of the European Political Community. All in all, 50 presidents, prime ministers, and senior European officials will participate in it.
At the summit, Ukraine's president wants to raise such issues as F-16 aircraft coalition and Patriot Air Defense coalition, as well as Ukraine's admission into the EU and NATO, the Ukrainian peace formula. A NATO summit will be held in Vilnius in July, Ukraine would like to receive a political decision on support for joining NATO. Moreover, the country wants to receive security guarantees from NATO members, which cannot be an alternative to membership.