Ukraine protests to Georgian ambassador over Saakashvili and sends him to Tbilisi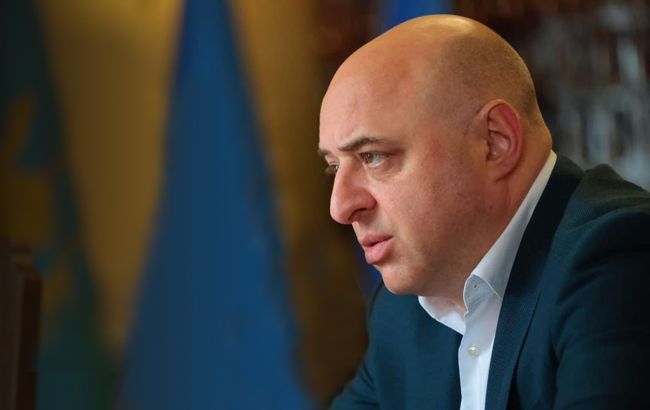 Giorgi Zakarashvili (facebook.com/georgiatoukraine)
Ukrainian Ministry of Foreign Affairs has expressed a strong protest to Georgian Ambassador Giorgi Zakarashvili over the significant deterioration of Mikheil Saakashvili's condition and has sent him to Tbilisi for consultations, as reborted by the Ministry of Foreign Affairs press service.
Zakarashvili was summoned to the Ministry of Foreign Affairs to carry out the assignment of Ukrainian President Volodymyr Zelenskyy.
The Georgian diplomat was told that such treatment of Saakashvili is absolutely unacceptable. Therefore, the Georgian authorities must stop the mistreatment of the Ukrainian citizen.
"In this regard, it was proposed to Ambassador of Georgia to Ukraine George Zakarashvili to return to Tbilisi for consultations to find ways of solving the situation," the Ministry of Foreign Affairs statement said.
The Ukrainian side emphasized its readiness to discuss urgently the issue of transferring Mikheil Saakashvili to Ukraine for treatment and medical care.
Saakashvili's condition

Yesterday, Saakashvili appeared for the first time in a long time at a court hearing in an online format. He has lost a lot of weight during his time in the hospital.
The former President of Georgia was detained by local law enforcement in October 2021 for "abuse of power and persecution of political opponents," for which he was sentenced in absentia to six years in prison.
During his imprisonment, Saakashvili went on hunger strike eight times. After each one, he was hospitalized in a local clinic, where he is currently receiving treatment.
Ukrainian President Volodymyr Zelenskyy is concerned about Saakashvili's condition. He called on the Georgian authorities to transfer Saakashvili to Ukraine for necessary medical treatment.
Ukrainian Minister of Foreign Affairs Dmytro Kuleba said that Zelenskyy's assignment to express protest and offer the Georgian ambassador to leave Ukraine is a very firm form of diplomacy.