Ukraine picks targets and executes its mission - Pentagon on Chanhar bridge strikes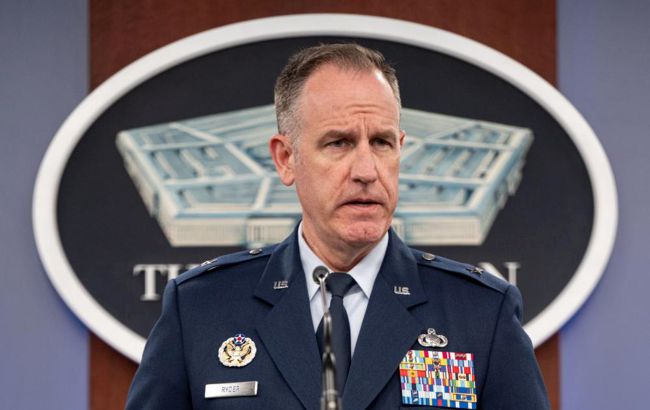 Pentagon spokesman Brig. Gen. Pat Ryder (Photo: facebook.com/InternationalDefenceDesk)
The United States and its allies are supplying Ukraine with means to defend the country and reclaim its sovereign territory. All the targets are chosen by Kyiv, said Pentagon spokesman Brig. Gen. Pat Ryder in a briefing.
"This is Ukraine's fight. They are planning and executing that fight. Our focus is on working with them and our allies and our partners to ensure that they have the combat capabilities they need to defend their country and take back sovereign territory," he said.
In response to a question of whether the US helped choose the Chonhar Bridge as a target, Ryder said: "It's their fight. They're picking the targets and they're executing this mission".
Chonhar Bridge strikes
The automobile bridge near the Chonhar settlement on the administrative border of the Kherson region and Crimea was damaged on the morning of June 22. Russian media claimed that supposedly the long-range Storm Shadow missiles were used for the attack.
This bridge is important for Moscow, as the Russian army uses it to supply equipment and ammunition to the front line in the south of Ukraine.
Two days before the strikes, Russian Defense Minister Sergei Shoigu stated that strikes by the Ukrainian Armed Forces on Crimea with HIMARS and Storm Shadow missiles would be regarded as the involvement of the United States and Britain in the war.