Ukraine needs up to 12 Patriot systems for full protection - Presidential Office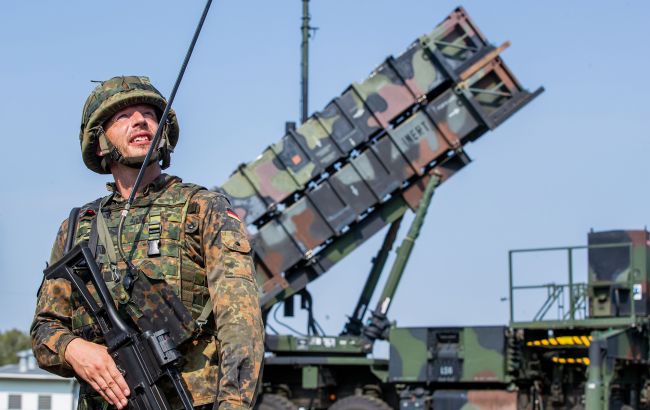 Ukraine need up to 12 Patriot anti-aircraft missile systems (Photo: Getty Images)
To protect the entire territory of Ukraine, the Ukrainian Air Force needs 10-12 Patriot anti-aircraft missile systems, said the Advisor to the Head of the Office of the President of Ukraine, Mykhailo Podolyak, in an interview with The Guardian.
"Russia's tactics are clear: they use massive drone attacks to overload our anti-aircraft systems, and then in parallel, they have a window of opportunity to use ballistic missiles to target infrastructure," Podolyak said.
He pointed out that Ukraine lacks modern anti-aircraft complexes like the Patriot, capable of targeting new-generation Russian missiles like Onyx and Kinzhal.
"We don't have enough modern anti-aircraft systems like Patriot that can hit the latest generation Russian missiles like Onyx and Kinzhal – the deficit of these systems means we can't cover all the parts of the country," emphasized the adviser.
According to Podolyak, Ukraine needs 10-12 Patriot or similar systems to have the capability to defend the entire country.
He added that the recent strikes on Odesa showed that strengthening the air defense systems was the right economic and moral decision.
"It will be a lot more expensive to fix all of this later than to provide a Patriot system to defend the South," Podolyak stated.
Patriot in Ukraine
Currently, Ukraine has two Patriot air defense systems. The United States provided one battery, while Germany and the Netherlands provided the other. According to President Volodymyr Zelenskyy, to effectively defend against Russian attacks, Ukraine needs 50 Patriot batteries.
It is also worth noting that the air defense system had already shown successful results when, on May 4th, it intercepted a Russian hypersonic missile Kh-47 Kinzhal for the first time over Kyiv.