Ukraine needs to get more support, Russia will not stop in Ukraine - Sandu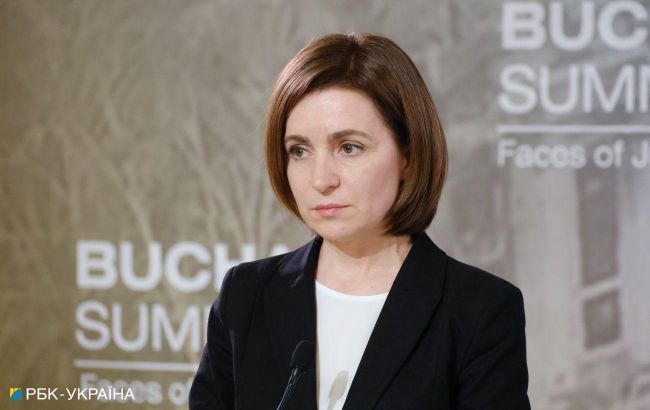 Photo: Moldovan President Maia Sandu (Vitalii Nosach, RBC-Ukraine)
Ukraine needs to get more support, and everybody should understand that if Ukraine is not helped, then Russia will not stop in Ukraine, says the President of Moldova Maia Sandu in an interview with CNN.
Sandu hopes that "more support will be coming soon so that Ukraine could recover its territories and we will see an end to this crazy war." Otherwise, in her opinion, Russia won't stop in Ukraine or Moldova.
"The country borders Ukraine and has experienced serious tensions with Russia, in particular over the eastern pro-Russian breakaway territory of Transnistria, where Russian troops are stationed," CNN writes.
Earlier, media reported that in February, Russian dictator Vladimir Putin canceled the 2012 foreign policy decree that partially recognized Moldova's independence.
Tension in Transnistria
"There are the Russian troops which are stationed illegally in the Transnistrian region. And of course, this is how the Russian authorities are trying to influence things in the Republic of Moldova," Sandu said.
The President of Moldova also explained that when people from Russia attempt to overthrow a democratically elected government, it clearly shows disrespect toward that country.
Support for Ukraine from Moldova
Recently in August, Moldova's President Maia Sandu stated that Chisinau wants to help Ukraine with grain transit. She noted that the country is trying to find a solution that would satisfy local farmers and assist the Ukrainian side.
Sandu also emphasized that Moldova will continue to provide assistance to Ukraine, despite threats from Russia.