Ukraine needs nearly 30 F-16s to alter frontline with Russia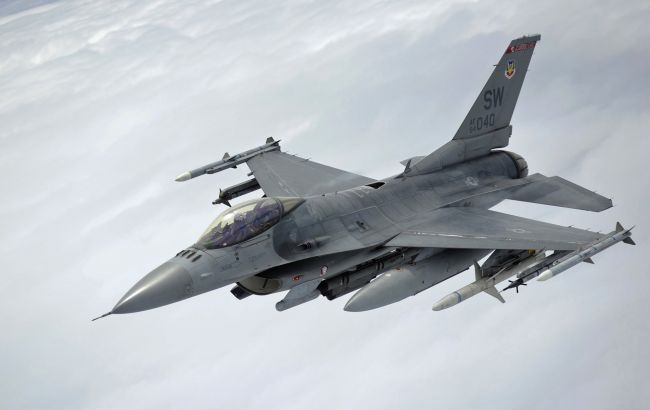 American F-16 aircraft (wikipedia.org)
Ukraine needs two to three squadrons of F-16s (over 30 aircraft) to potentially shift the frontline in its unprovoked war with Russia, Ukraine's Ministry of Defence released in a statement.
It pointed out that transferring only a few F-16 units will not be enough for the desired results. A squadron in Ukraine typically consists of 12 aircraft, though this number can vary internationally.
Before F-16 units are introduced, Ukraine will need to modify its infrastructure. Additionally, both pilots and engineers will need training in Western aviation.
The fighter jets also need to be deployed across different airfields to ensure a quick response to various threats. According to the Defense Ministry, "this means that groups of jets will be ready in the north, south, east, and central parts of the country. They can swiftly take off to intercept air threats or handle threats coming from outside of Ukraine."
Earlier, the Defense Ministry announced that Ukraine wants to purchase up to 50 F-16 fighters from its allies. That is enough for three to four squadrons to safeguard Ukrainian airspace.
The UK Prime Minister Rishi Sunak and Dutch Prime Minister Mark Rutte have pledged to help Ukraine get these F-16s. Belgium has also expressed its readiness to train Ukrainian pilots on F-16s, although it will not supply the aircraft itself.