Ukraine needs more aircraft to challenge Russia in the sky, Foreign Minister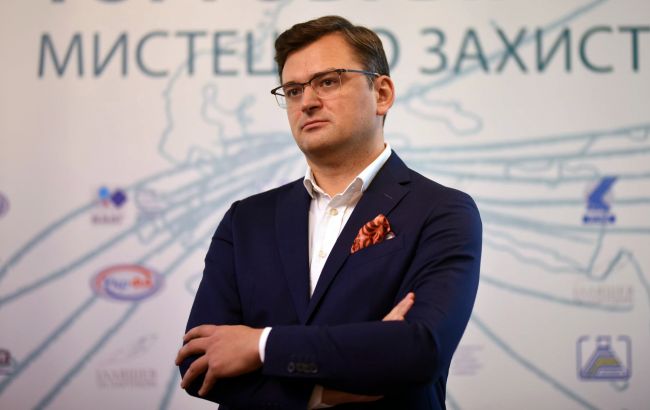 Minister of Foreign Affairs of Ukraine Dmytro Kuleba (facebook.com)
Ukraine needs more planes and helicopters to challenge Russia in the sky during the ongoing counter-offensive, as Minister of Foreign Affairs of Ukraine Dmytro Kuleba said in an interview with The Telegraph.
Kuleba said that "throwing Russia out of the sky" is the second challenge for Ukraine, following the sufficient supply of artillery ammunition for the counter-offensive.
"The biggest problem on the counter-offensive is the sustainability of the supply of artillery ammunition, and in sufficient quantities. And the second largest problem of the counter-offensive is Russia's dominance in the air," he said.
According to the minister, Ukraine needs planes, helicopters, and Manpads (Man-portable Air-defense systems), such as the Stinger.
Kuleba also said that every class of weaponry that Ukraine expected from its allies has already been "unlocked." This includes air defenses, modern tanks, fighter jets, and long-range precision missiles.
"The biggest mountain that we have to climb is to ensure the sustainability of deliveries of artillery ammunition. This is still the unconquered summit of weapons diplomacy," he said.
According to the minister, Ukraine is trying to push the US to provide long-range ATACMS missiles, which are fired from HIMARS systems, as there is an insufficient quantity of the Storm Shadow missiles provided by Britain.
Aircraft for Ukraine
Ukraine's allies have announced creating an aircraft coalition to transfer modern fighter jets to the Ukrainian military. This primarily involves US-made F-16 jets.
The coalition is led by the Netherlands and Denmark, as both countries are ready to train Ukrainian pilots on the F-16. However, according to Politico, the partners are considering Romania as a possible training spot for the pilots.
According to President of Ukraine Volodymyr Zelenskyy, the pilots training on the F-16s will begin in August, and Ukraine will be able to receive the aircraft in six - seven months.