Ukraine may suspend visa-free regime with Israel: Source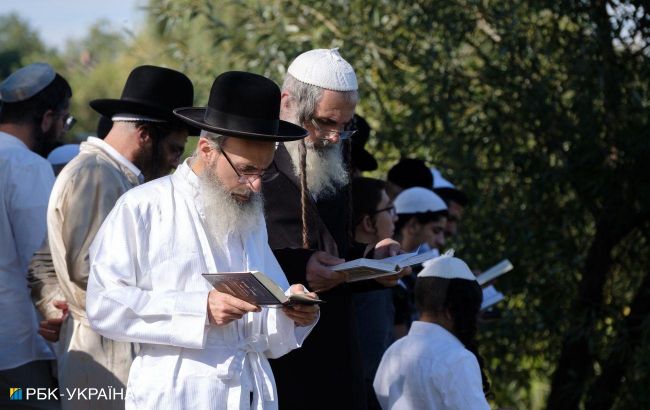 Ukraine may suspend visa-free regime with Israel (Photo: Vitalii Nosach, RBС-Ukraine)
Ukraine may suspend the operation of the visa-free regime with Israel, according to diplomatic circles information.
"The government is currently considering suspending the visa-free arrangement," stated a source interviewed by the publication.
As the source explains, such a question is being considered, particularly due to issues with the Israeli authorities' attitude towards Ukrainians traveling to Israel.
For example, recently, the Israeli government decided to cancel medical insurance for refugees from Ukraine. The Ukrainian embassy called on Israeli ministers to review this decision.
In September, Jews celebrate the holiday of Rosh Hashanah (Jewish New Year). During this period, thousands of Hasidic pilgrims gather in Ukraine to visit Uman, where the grave of the tzadik Nachman is located. The suspension of the visa-free regime could affect this annual pilgrimage.
What the Ministry of Foreign Affairs says
A spokesperson for the Ministry of Foreign Affairs of Ukraine, Oleh Nikolenko, stated in a comment to RBC-Ukraine that the Ministry currently didn't confirm the information about plans to suspend the visa-free regime with Israel.
Ukraine-Israel relations
Since the beginning of the full-scale Russian invasion of Ukraine, the Israeli government has claimed a stance of supposed neutrality. Israel has provided humanitarian assistance to Ukraine, but has refused to supply weaponry and defense equipment, including anti-aircraft systems.
During the course of Russia's full-scale invasion of Ukraine, Israel has had three prime ministers change, but none of them have visited Kyiv. As President Volodymyr Zelenskyy stated in July, he has invited the current Israeli Prime Minister Netanyahu to Ukraine on several occasions.