Ukraine has good dialog with most candidates for Speaker of U.S. House of Representatives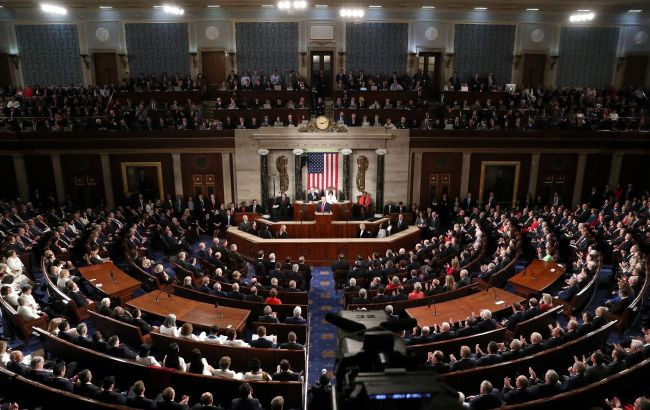 Ukraine has good dialog with most candidates for Speaker of U.S. House of Representatives (Getty Images)
Ukraine maintains a constructive dialogue with most of those currently being referred to as possible candidates for the position of Speaker of the House of Representatives in the United States, according to Ukraine's Ambassador to the United States, Oksana Markarova.
"I can only say that we have established a good constructive dialogue with the teams of the vast majority of the names being mentioned (names of potential candidates for the position of Speaker)," she said, adding that discussing anything until the candidate or candidates are publicly announced would be premature.
As the ambassador explained, until a new Speaker is elected, the House of Representatives cannot vote on laws. However, all other work, including in committees, continues.
Markarova added that the House of Representatives has currently announced the end of the session week and plans to return to work no earlier than the following Tuesday. Until then, there will be lively discussions about potential candidates, and the candidates themselves will engage in closed discussions and gauge the level of support.
"Many names are already actively being discussed – from the traditional majority leader in such cases, Steve Scalise (a congressman who holds the second most significant position in the House of Representatives among Republicans after the Speaker), to many other names," she said.
Kevin McCarthy's resignation
The United States House of Representatives accepted the resignation of Speaker Kevin McCarthy. As Markarova pointed out, the removal of Congressman McCarthy from the Speaker's position occurred based on a resolution introduced by Republican Congressman Gaetz.
The decision was supported by 216 members, including 8 Republicans and 208 Democrats, while 210 Republicans voted against it.
Currently, the position of Speaker of the House of Representatives is vacant. Republican Patrick McHenry will temporarily assume the Speaker's duties.