Ukraine developing plan for liberating all Russian-occupied territories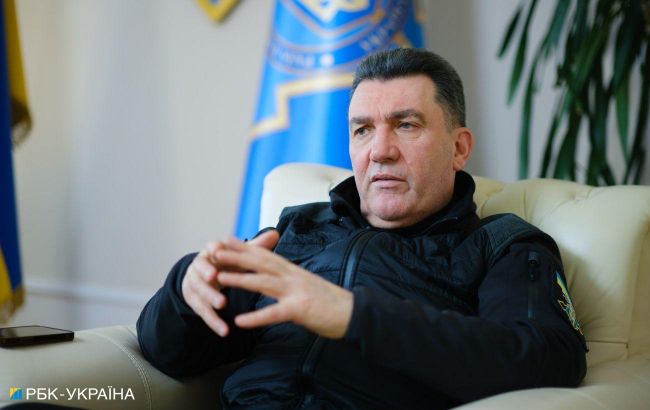 Secretary of the National Security and Defense Council of Ukraine Oleksii Danilov (Vitalii Nosach, RBC-Ukraine)
Currently, the Ukrainian military and political leadership are developing a document outlining the concept of liberating all Russian-occupied territories, including how it will happen, and what is needed for it, as Secretary of the National Security and Defense Council of Ukraine Oleksii Danilov says in his interview with Natalia Moseichuk.
According to Danilov, this document will likely be initially discussed at the Supreme Commander-in-Chief's Staff meeting with President Volodymyr Zelenskyy.
"I can reveal a small secret. At one of the meetings at the Supreme Commander-in-Chief's Staff, which recently took place, the president asked for an understanding of how we will liberate all our territory, our entire country, and what it will look like, and what is needed for this," he said.
As Danilov notes, "significant work" is ongoing on such a concept.
"It's not an easy document, and it will probably be discussed initially at the Supreme Commander-in-Chief's Staff," added Danilov.
The issue of liberating occupied territories
Official representatives of Ukraine have repeatedly stated that ending the war with Russia is only possible through the complete de-occupation of territories, including Crimea.
President Volodymyr Zelenskyy emphasized Ukraine cannot be imagined without Crimea.
The head of Ukraine's Defense Intelligence, Kyrylo Budanov, stated that the Ukrainian Armed Forces would soon enter Crimea. In fact, the liberation of the peninsula is expected soon.
The Ministry of Internal Affairs previously developed a plan for the post-liberation period after Ukraine regained control of parts of the Donetsk and Luhansk regions and Crimea, which had been under Russian control for nine years.
According to Danilov, there should be no different policies for such territories.